Posted in: Comics, Marvel Comics, Venom | Tagged: eddie brock, kraven the hunter, mark bagley, Marvel Comics, marvel legacy, mike costa, Shriek, spider-man, venom
---
Venom #158 Review: Not As Much Action As You'd Think
Kraven is slaughtering the underground dinosaur people whom Venom swore to protect. Eddie himself is stuck underneath the portion of street brought down by Shriek's attack. With his symbiote going feral, Venom is running low on time and options. Can he escape and stop Kraven's bloody rampage? Eddie finds himself reminiscing on old times thanks to the symbiotes condition. It is pushing him to give into its bloodthirsty nature once more, and this will likely get worst before it gets better.
This issue also brings the finale to his showdown with Kraven, and, as such, it's a little disappointing how short the final portion of Venom and Kraven's fight. (Spoiler) It just ends with Venom throwing Shriek at him really hard. That is a little underwhelming.
The interjection of Lee Price's court hearing kills the pacing quite a bit. It could have functioned as an epilogue at the end, but its interruption of the chaos beneath the streets results in it being bothersome instead of ominous as intended.
That being said, the comic is still tense and fun overall. The decaying relationship between Eddie and his other is saddening but interesting. Eddie has become one of the more interesting protagonists in a Marvel comic under Mike Costa's authorship. He understands this character and his dynamic with the symbiote quite well. Mark Bagley's artwork remains excellent and helps make up for the shortcomings of this issue. This man can draw Venom like few others. The fight scenes, while short, do look amazing thanks to Bagley. Dono Sanchez-Almara's colorwork is great too. He brings a heavy atmosphere with the coloring which helps convey the intense nature of this issue.
While it is an underwhelming finale to the "Lethal Protector" arc, Venom #158 is still a fun comic to read. There is plenty of chaos and violence to keep the story exciting, and Bagley and Almara's art make for gorgeous visuals. This one still gets a recommendation. Give it a read.
---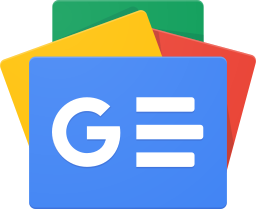 Stay up-to-date and support the site by following Bleeding Cool on Google News today!