Watch Out For That Giant Dragon! Legends of Baldur's Gate #5 Is Explosive
Watch out for that giant dragon! From IDW Publishing, Legends of Baldur's Gate #5 written by Jim Zub with art by Max Dunbar, is an all out explosive dragon battle! After Delina's brother carries out his ritual, aka turning himself into a dragon, the team of adventurers must face off against him. This results in some intense action and a lot of beautifully detailed scenes by Max Dunbar. After all, there aren't many things cooler to look at than a giant red dragon. It's hard to believe that this series has only been going on for five issues because I feel like so much has happened in a short span of time. I also feel incredibly invested in these characters. I've mentioned before that this has been my only Dungeons & Dragons fix lately, and Jim Zub's script is very satisfying in that regard.
Throughout the series we've been dealing with the storyline of Delina finding her brother. However, things don't turn out as she planned, but they also don't turn out the way Deniak planned either. I don't want to give too much away, but I'm conflicted about the way things end up. Sure, it's natural for the team to defeat the giant monster trying to kill them, but it didn't seem like Delina was affected by it emotionally at all. Nonetheless, the comic relief that's provided by Minsc and Boo is highly entertaining. Their presence captured my attention from the first panel they appeared in Legends of Baldur's Gate #1, and has continued to do so since then. The best thing about this issue was the teamwork shown throughout. There are many panels illustrated with the four main characters, and you really get a sense of unity amongst them. Zub wraps this issue up pretty quickly, and ties up loose ends ending the quest on a high note. I can only hope that this isn't the last time we see this fun team together.
Christine Marie is a Staff Writer at Bleeding Cool, and bibliomaniac with a love for all things creative. She hopes to one day be a Superhero/Disney Princess/Novelist. You can find her on Twitter and Instagram @AWritersWay or on her blog writerchristinemarie.wordpress.com.
---
---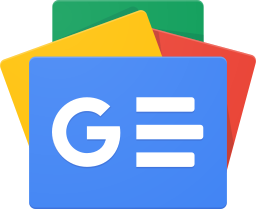 Stay up-to-date and support the site by following Bleeding Cool on Google News today!