What if The Walking Dead was global in scope, and had its origins in the hubris of some of our greatest minds? Well, this thought exercise walks down that path with a taste of the Watchmen approach (yet little of its resonance). Basically, a few people who thought they were smart did some dazzlingly stupid things and cracked open a can of "end of the world." Left to puzzle through what's left are the paranoid, the poor, the ruthless, and the put upon, all on different sides of the world as they try to keep going.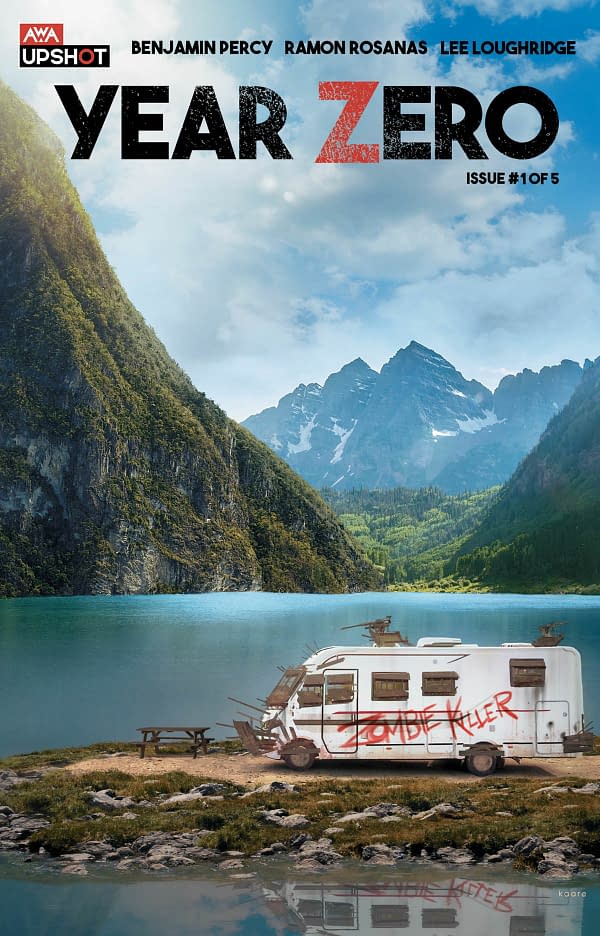 First, there's a lot of good to be said about the look of what's on the page. The artwork from Ramon Rosanas, Lee Loughridge, and Sal Cipriano is dazzling, using differentiated color palettes to establish setting and character while using highly detailed linework and unobtrusive lettering to draw you into the lives of these characters. Kabul and Tokyo and Mexico City all look almost photorealistic, in a way that's very skillfully done.
Then let's talk about Benjamin Percy's script. With voiceover captions and clear, level headed responses, he shows the character of each player here as they begin to grasp the severity of what's happening around them. Each gets about equal panel time, so nobody gets the short end of the stick.
There is, however, a flaw at the center of all this fantastic work. If, as this implies, this global apocalypse has been sitting and waiting for centuries, then really, where is this going, as a story? A grim exploration of these characters until the world grinds them down, finally, in some horrible fate? None of them have either the skill or inclination to fix anything on a large scale, so the inevitable fate is just a matter of time. The skill and craft in developing this ride cannot be denied, but if you could see the track didn't connect, would you get on the roller coaster?
If you're a sadist or love the idea of the creeping horror of a zombie infestation closing in on you like federal marshals, this will likely be a must buy. If not … well … RATING: HONORABLE MENTION.
Year Zero #1
Ben Percy (Wolverine) and Ramon Rosanas (Star Wars: Age of Resistance) team up to present an epic tale that offers a global look at the Zombie Apocalypse. A Japanese hitman, a Mexican street urchin, an Afghan military aide, a Polar research scientist, a Midwestern American survivalist – five survivors of a horrific global epidemic who must draw upon their unique skills and deepest instincts to navigate a world of shambling dead. Year Zero wrestles with the weighty moral and theological questions posed by the pandemic and investigates its cause and possible cure.
Enjoyed this article? Share it!