Bleeding Cool's Best in Gaming 2018: Best Tabletop Miniature Game
Not all tabletop games come with miniature models, but every gamer knows that the best ones come with several unique minis for you to assemble and paint. For this category, we'll be looking at the Best Tabletop Miniature Games of all time. We'll come back to the 2018 specific games in just a bit.
First up, the nominees:
Warhammer 40,000
Warhammer: Age of Sigmar
Malifaux
Infinity
Kings of War
Frostgrave
And the winner is… Frostgrave.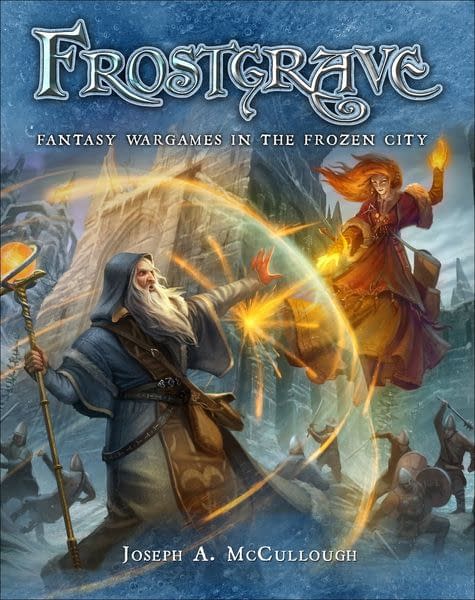 Frostgrave has players take on the role of a wizard, as they build a band of followers and apprentices, meanwhile expanding their arcane knowledge. Individual games of Frostgrave are quick and can be played in an hour or two, but Frostgrave is more versatile than most tabletop mini games as players can also combine their matches into ongoing campaigns with various scenarios.
It doesn't hurt that the Frostgrave minis are incredibly well-crafted. However, you can also use simple paper props, which adds to Frostgrave's versatility.
Infinity and Warhammer 40,000 round out the rest of the winners, with Infinity taking second and Warhammer 40K coming in third. Warhammer 40K is a classic, but that ends up being a double-edged sword in this case.
The winners of these awards were voted on by the gaming staff of Bleeding Cool.