Brittany's 2019 Games of the Decade: Resident Evil 2 Remake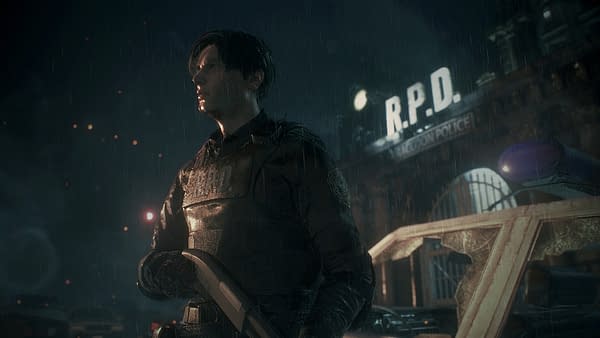 When it comes to choosing the games that defined the decade for me, it's always difficult to look back on and remember exactly which titles ended up becoming the ones that would eventually change my perspective as a gamer. But 'tis the season for gathering some of my absolute favorite titles, and gushing over exactly what made them so important to me in the first place. Rather than boring everyone with a list that seems to scroll on forever, I've decided to break up some of my choices into individual entries for your entertainment.
Strap in. It's going to be a wild ride.
Resident Evil 2 Remake
It's difficult to top the original Resident Evil, but somehow Capcom managed to do exactly that. It manages to retell the same story with modern nuances and exciting new additions that make it feel like a completely different game. Gone are the frustrating controls and outdated visuals that may have turned away potential survival horror fans in the past, replaced with snappy gunplay and movement, completely redesigned character models, and (this is a given) outstanding voice acting.
It's a horrifying paradise, even for those who have experienced the game before, and there's plenty to do for players of all stripes. That's part of what makes it such a smashing success in the first place. And when you complete both Leon and Claire's paths, there's still a way to extend your game time even more by replaying as Tofu and completing challenges. It's a game rife with cool secrets tucked away in every nook and cranny.
It's simultaneously horrifying, gruesome, and satisfying in a way that only Resident Evil can be, and if future remakes for any other franchises are coming, we should all hope that they're exactly like this one. Now that we've also got Resident Evil 3 on the way, complete with a slightly redesigned Nemesis and plenty of other changes to get hyped over.