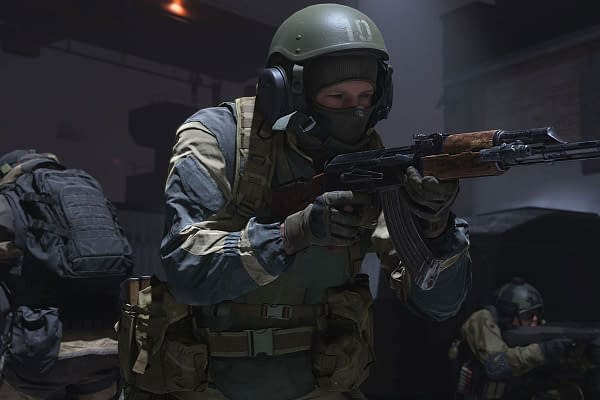 Call of Duty: Modern Warfare players already have something exciting to look forward to: free maps and an additional game mode.
Starting tomorrow on November 8, the content drop will arrive, including the new game mode Hardpoint as well as two new maps Ground War map Krovnik Farmland, and 6v6 map Shoot House. They'll be available on all platforms, so even if you're playing on something other than PlayStation 4, you'll get the new content, too.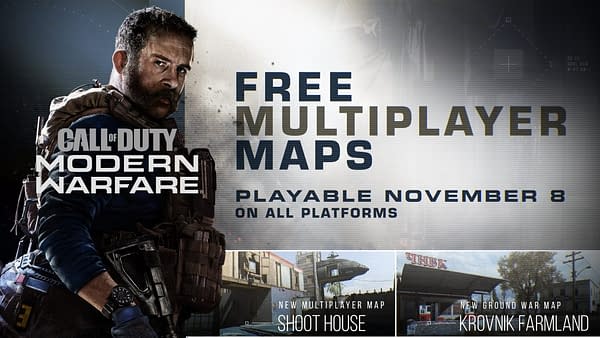 You should see the next patch drop at that time as well, which is meant to help address balancing problems, fix stability problems, and alter the sounds of footsteps and claymores. There's a full list thanks to a member of the team at Infinity Ward that you can check out below.
A couple more things in our sights in addition to the items in the below tweet:
– claymore balance
– EOD adjustments
– second round of footstep tuning
And more! https://t.co/n6aFgMp3m4

— Joe Cecot (@JoeCecot) November 4, 2019
It looks like Modern Warfare is starting off on the right foot, what with the new content already coming out. This is just the tip of the iceberg and additional goodies are likely coming at a later date. Looking for additional maps? Those are probably being trotted out soon enough.
With that said, how are you enjoying the latest Call of Duty just yet? Is it everything you hoped it would be? Sound off in the comments below and let us know if you're having fun blasting through your enemies. It's no Call of Duty 4: Modern Warfare, but certainly has an excellent cinematic campaign mode.
Enjoyed this article? Share it!