"Cyberpunk 2077" May Be the Best Game of E3 2019
CD Projekt Red's latest project, Cyberpunk 2077, is a major departure from their landmark The Witcher series. And while we here at Bleeding Cool love The Witcher III: Wild Hunt with a passion to rival a thousands suns, we're not that sad to hear the series is done considering we have Cyberpunk as a consolation prize. Because damn, it's one hell of a consolation.
The game was presented to press and industry in a closed-doors hands-off demo at E3 this year. And it might just have stolen the show from everyone else. It's got that retro-sci-fi Blade Runner feel with CD Projekt's attention to detail and polished gameplay. And now Keanu Reeves.
I may have even more questions every single time I see this game, but I've given up and just accepted that I have no idea what this game is about. But you know what? It's so damn breathtaking I don't even mind.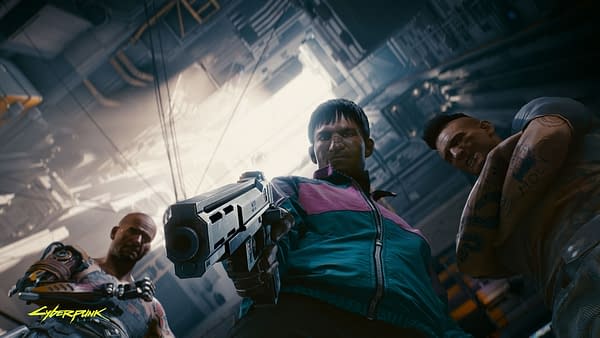 CD Projekt was sending feedback to Warsaw during E3 so the demo presentation was improving over the course of the show.
You control a mercenary named V who is searching for the secret to immortality, but he is haunted by a digital ghost named Johnny Silverhand. During the demo V is searching tfor Night City's best netrunners, the Voodoo Boys.
The deep customization system allows you to select your upbringing- a nomad, street kid, or former corporate careerist. You can select your gender, appearance, and body modifications. So it's a proper RPG character customization system. And your attributes, skill points, and background can affect your dialogue options.
You can slot various different mods into your "cyber-deck" to boost your abilities and stats. Which is basically the Cyberpunk 2077 version of Witcher mutations.
The demo took us to an abandoned shopping mall controlled by a rival gang. The player is then given a choice: they can walk in the front door guns blazing or go stealthily. Players can make it through the whole game without killing a single person. Its entirely up to them.
We also got to see the hacking mini-game, which is a bit more realistic than most. But it is still a mini-game.
CD Projekt promises a whole hell of a lot with this game. Deep customization, the ability to fully roleplay as your character, and free exploration on a massive map with no load times. Cyberpunk 2077 is also a Ray Tracing title that combines global lighting systems with diffuse lighting to really make the insane colors and grungy futuristic city to come to life. It is a gorgeous game, even as a work in progress.
The game has a blend of humor, realism, and personality. You can hack almost everything in the game, including vending machines and other people, which leads to some absurd possibilities for arranging "accidents" for your enemies. You can choose your own radio station while driving, so you can listen to your favorite tunes. It also has some impressive combat abilities, for the tankier players like increased strength and speed. Between stealth combat to pure gunfights to hacking, there are several ways to handle each problem. You can even rip machine guns off of a turret and take it with you. So you can live your Terminator dreams.
Honestly, there isn't a whole lot this game doesn't seem to do well. You've got customization, gorgeous graphics, free exploration with no load times, multiple solutions to each mission. The voice acting wasn't entirely convincing for some of the NPCs and V. But it's no worse than your usual game dialogue. The worst performance is the male V. But that's also a bit typical.
Cyberpunk 2077 is set to release April 16, 2020.
---
---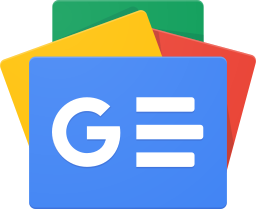 Stay up-to-date and support the site by following Bleeding Cool on Google News today!