Dead Or Alive 6 Receives 25 New DLC Summer Costumes
Koei Tecmo released a new batch of DLC costumes for Dead Or Alive 6 this week, all 25 of them having to do with summer wear. Essentially, this is all gear set up to show what everyone would look like if they were just out at the beach or chillin' by the pool. And yes, we get it, there's a good chunk of skimpy outfits that don't make a lick of sense, like the one we have here showing Tina gussied up like a cowboy with two pistols and a hat with an American flag neckerchief. Seems like the entire thing wouldn't be all that beach or pool friendly, but hey, it's Dead Or Alive, so you know exactly what you're getting when it comes to DLC costumes.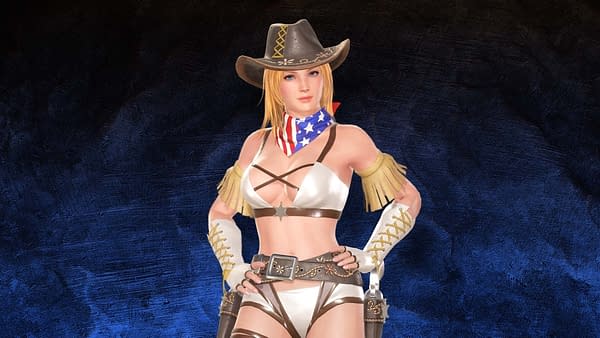 You can check out the full gallery of costumes at this link, and purchase the DLC if you choose to for Steam, Xbox One, or PS4. Here's a sample of some of the other costumes they have there, and again, yes, a ninja outfit doesn't look to beach or pool friendly. But hey, that's Dead Or Alive 6.