While we still don't know a lot of what the hell is happening in The Last of Us Part II, it appears we may have some info on the release window. The image below has been making the rounds on social media today, which came from Peruvian gaming retailer LAWGAMERS. The advertisement, which has since been deleted from their site, shows two prices for the game for pre-order and final cost. But if you look in the lower left-hand corner, you'll see that it lists the launch to happen in October 2019.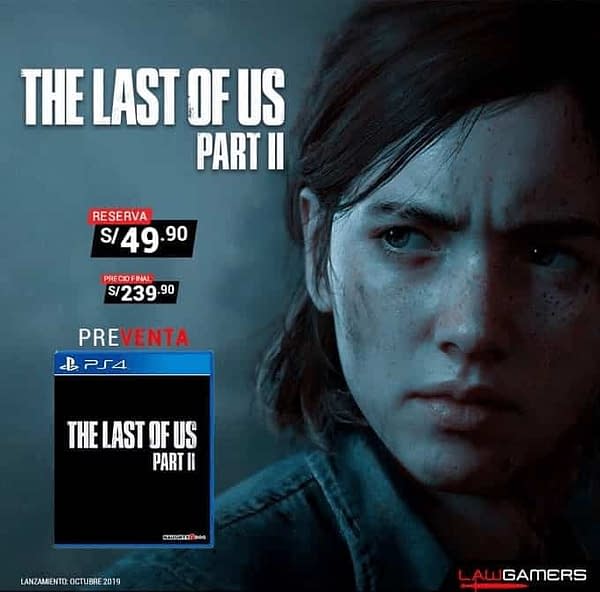 Now let's be honest here, this ad looks about as legit as it's going to get, even if the cover art looks bland. This is exactly what we've seen at U.S. retailers like GameStop for years. So while this does fall into the rumor category, we're leaning on the side of this being truthful and it simply being an ad for the game that leaked early. So it looks like we'll be seeing The Last of Us Part II in about eight months.
Enjoyed this article? Share it!