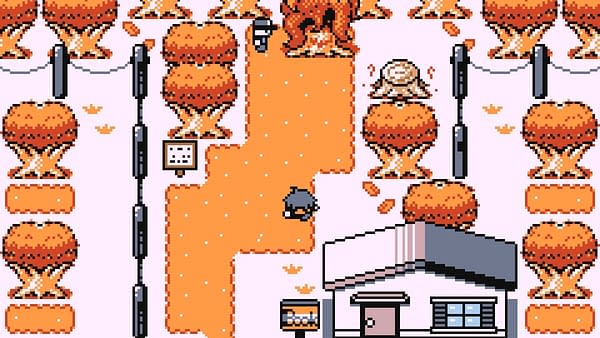 Disc Creatures is a nostalgia trip in the form of a game. Pokémon Sword and Shield is right around the corner in November, but this game can help you channel the classic days of Pokémon on the original Game Boy.
Disc Creatures, from PICORINNE SOFT, is a turn-based, monster-collecting RPG. The indie title lets you become a Disc Ranger with the goal of collecting different Disc Creatures. Then you (surprise!) use them to help improve the world in your own special way. There are over 200 different Disc Creatures to choose from, each with their own special skill trees. Skill trees can be earned by way of items or by simply leveling up.
But unlike traditional Pokémon adventures, this game is a solo title. You don't have to worry about getting new Disc Creatures or trading the ones you have with others. There's also no battling other players, aside from the trainers who want to challenge you throughout the game.
It's all completely impeccable, and a fantastic tribute to the olden days of Pokémon, though. From the monster designs to the way the towns look, it's all an obvious homage. It'll be a miracle, we'd say, if it doesn't get hit with some sort of lawsuit with just how incredibly similar it is to Pokémon.
Still, it's a lot of fun to look to the past sometimes for fun, classic retro adventures like these. It might be worth jumping on as soon as it debuts on PC on October 17 before it mysterious disappears, with that in mind. This is the type of thing that would be absolutely perfect for Nintendo Switch owners, by the way, but…well, you know how that story would end.
Either way, Disc Creatures looks like a fun way to spend time in the '90s for a brief period of time.
Enjoyed this article? Share it!