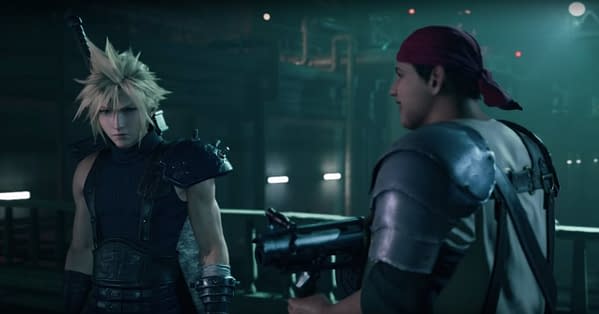 We've got bad news for anyone looking to make a March trip to Midgar part of their upcoming 2020 travel itinerary. It looks like the Final Fantasy VII Remake is no longer releasing that month.
In a statement posted to the official Final Fantasy VII Remake Twitter account, the new release date of April 10 was announced by producer Yoshinori Kitase.
A message from the #FinalFantasy VII Remake development team. #FF7R pic.twitter.com/NFYIQmytSa

— FINAL FANTASY VII REMAKE (@finalfantasyvii) January 14, 2020
"We know that so many of you are looking forward to the release of Final Fantasy VII Remake and have been waiting patiently to experience what we have been working on. In order to ensure we deliver a game that is in-line with our vision, and the quality that our fans who have been waiting for deserve, we have decided to move the release date to April 10, 2020."
Additional information on the delay wasn't given other than the fact that the team needs "a few extra weeks" to polish the game further.
"I, on behalf of the whole team, want to apologize to everyone, as I know this means waiting for the game just a little bit longer," Kitase wrote.
This is great news for fans, even if it doesn't seem so at first. This means the game will have plenty of extra time in the oven. Whether or not it has anything to do with people recklessly delving into leaks and posting whatever they want from them has yet to be seen, but at this point, we should all know that a little extra waiting in the games industry is never something to be scared of.
Enjoyed this article? Share it!