Five Nights at Freddy's- New Figures, Keychains, and Pop Coming From Funko
Five Nights at Freddy's and Funko have made quite a splash together. Easily one of their most-popular and best-selling brands, they are putting out even more action figures, Pops, and Pop Keychains. Slated to hit stores this summer, all of these are up for preorder now here. Lets take a look at everything!
"Welcome to Freddy Fazbear's Pizza"

To celebrate the endlessly creepy Five Nights at Freddy's
media franchise that now encompasses video games,
books and a possible movie, Funko is excited
to announce a series of Funko Action Figures inspired
by the animatronic characters of Five Nights at Freddy's.

No Freddy Fazbear's Pizza collection is complete
without a Funko Action Figure El Chip beaver armed
with his trusty mandolin and sombrero.
Collect possible-magician and definite-elephant
Orville Elephant as a Funko Action Figure before he has
an opportunity to climb into your duct system and ambush you.
Pigpatch comes complete with banjo, mismatched
eyes and plenty of jump scares. Add Rockstar Foxy to
your collection and get his accordion, parrot, peg leg and
eyepatch in the bargain. And hide your
Faz-coins before adding Rockstar Freddy!
Action figures are up first. The wave will be made up of five figures, and if you buy them all , you can build yourself a Scrap Baby figure. A Walmart exclusive Lefty will be available as well. These will release in August.
Next up is a new set of five Pop Keychains. Just as creepy as always, these will hit stores in July.
Finally we come to the Pops. Five Nights at Freddy's always has some of the cooler sculpts from Funko, and these are no exception. Between the great sculpting work and fantastic paint aps (they are getting way better on that front), these will be welcome additions to any FNAF Funko collection. These will be in stores this month, with Mr. Hippo and Happy Frog hitting in September.
---
---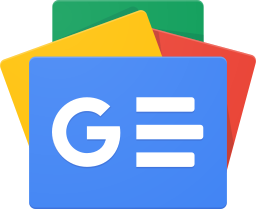 Stay up-to-date and support the site by following Bleeding Cool on Google News today!