Fortress Festoon: Building A Geeky Kitchen With ThinkGeek
The last time we partnered up with ThinkGeek to show off some awesome geek stuff for your home decor, we talked about geeky lighting. This time around we're going into the Kitchen, as it is one of the least thought about rooms to a geek but is one of the three most visited rooms in your home. The reason we don't think about it too much is that it serves a purpose unrelated to a lot of what we do for personal entertainment. It's simply here to store food between game sessions or Netflix binging. Today, we're going to go over some items that will help you turn your kitchen area into a nerdy haven.
Star Wars Droid Salt & Pepper Shakers
Disney: $12
These two adorable figures serve a single purpose, but they do it in style. A salt and pepper shaker, designed to look like R2-D2 and R2-Q5, respectively. Each one is made of a porcelain material with six slots on the top for the salt and ten on the top for the pepper. There's a small hole with a rubber stopper on the bottom which you can fill them up with, though you will probably need a funnel to get it in properly. Both are super functional and have no real design flaws—they make a great addition to a dining room table or your kitchen as you cook.
Chemist's Spice Rack
ThinkGeek: $50
Speaking of spicing things up, one of the most awesome additions I was able to review was the Chemist's Spice Rack. Essentially, it is nine test tubes, three small beakers, and one large beaker, all placed on a metal tray with two handles for you to pick it up with. The beakers come pre-labeled, so you can't do much about that as it makes salt, pepper, sugar, and oil a necessity. However, the nine remaining tubes come with stickers so you can put whatever spices you'd like inside—ranging from proper cooking spices and powders to baking goods. The one drawback to this set is that the tubes don't have holes in the top to sprinkle what you need, you have to uncap them and throw in what you need like you're practicing chemistry. Beyond that, this is amazingly decorative and makes for a good storage that doesn't appear like an average spice rack.
Mega Man II Coaster Set
ThinkGeek: $25
It wouldn't be a geeky kitchen without coasters to use for guests and parties. This set is designed to look like the boss selection screen from Mega Man II—with all eight bosses, Mega Man himself, and the Dr. Wiley stage for a total of ten. All of them are neatly stored in this tin E Tank cube so you can keep track of them as you display the ones you like. The only issue I had with my set is that the Wiley paint job was messed up. The others all looked fine with a felt bottom and a hard surface on top. These were easy to clean by hand and no residue was left from the condensation, so they'll look prestine every time you use them as long as you clean them properly. A muct-own for gamers.
Star Wars R2D2 Kitchen Timer
Disney: $7
Going back to the droids for a moment, this R2-D2 timer makes for a great replacement to any kitchen times you may have. Aside from the fantastic design, the timer itself is simply an old-school timing system with a bell inside, which requires no batteries or charging. All you have to do is twist R2's head to the left for however much time you need, and he will tick down until the small red arrow on his front reaches zero. I did notice that on a rare occasion the bell did not ring, but I couldn't find anything wrong with the timer itself, so I have to chalk it up to a flaw in the bell's hammer itself. But it worked most of the time I used it while making dinner, so I would call this a winner. Doctor Who TARDIS Talking Cookie Jar
ThinkGeek: $15
Going across the pond for one of two items, this is an amazing little cookie jar for Doctor Who fans. As you can see, it stores about two packages of cookies inside from Oreo, which means it could probably store the same from any other name brand you can think of with ease. When you close the lid (or tap on the top) the jar makes the TARDIS sound and the light on the top lights up. Fun for adults but a menace for kids who try to sneak cookies as it's basically a built-in alarm system. The design of the TARDIS itself is amazing as it reflects the more modern cleaned-up look you expect from Matt Smith or Peter Capaldi's versions. It makes for a nice corner piece in a kitchen and is almost a neccessity for any Whoovian.
Star Wars R2-D2 Measuring Cup Set
Disney: $20
One of the oddest items in the bunch that's also useful is the R2-D2 measuring cup set. This R2 unit comes apart in sections for different measurements in cups and includes four sets of spoons for smaller measurements. They all equal the standard amounts you would need for cooking and baking without any issues, and they all fit together to make this single droid as his legs serve as the stand. Sometimes it's a pain to take it apart just to get to the cup size you need, but using measuring cups is a process to begin with, so I guess it all evens out.
Star Trek U.S.S. Enterprise D Pizza Cutter
ThinkGeek: $18
Years ago the Enterprise-A was made into a pizza slicer, now Next Generation fans can get their hands on an Enterprise-D model. Fans may love the original, but this version is a lot sleeker and actually holds better in your hand based off the way the nacelles are built. Out of the box, the slicer is sharp, but not as sharp as it could be, so you'll need to find a blade sharpener to give it a little extra edge to it for the cut. Beyond the obvious use, this is pretty much a decorative piece to show off your love of Star Trek.
R2-D2 Popcorn Maker
Disney: $35
Probably the best item to have fun with in the entire bunch is the R2-D2 popcorn maker. He works just like a regular popcorn maker with a couple tweaks. First, he's taller than most makers with a smaller metal casing to pop the corn in. The top of the dome has a measuring cup for you to pour kernels in and then dump them down by flipping it over. Flip the switch on the side and it pops the popcorn for about ten minutes. The only downside to the popper is that some popcorn gets stuck in the funnel when you're done, so you'll need to wait for it to cool down to get the rest of them out. Beyond that, he's easy to use and put together, as well as clean out. Midevil Cheese Board
ThinkGeek: $35
If you're into having parties with a Midevil theme, might we suggest this cheese board. The board itself is shaped like a shield, while the three knives used to cut the cheese are a battle axe, a pike, and a hatchet. They all come in a small display so people can take their weapon of choice out and slice the cheese like it is a revolting peasant. The board is easy to clean but it does take some time to dry, same with te the wood used on the knives. These are actually quite sharp so be careful how you use them.
Star Wars Movie Posters Kitchen Towels
Disney: $10
One last Star Wars item that's more for display and gloating than usage are these kitchen towels. You get three in a pack, all of them with a different poster design from the original trilogy. I loved the first two, but Return Of The Jedi could have been done better. I would have preferred to see the Emporer and even Ewoks than just a lightsaber. (And for the stickler in me, it isn't even the right lightsaber, it's blue instead of green.) As far as being towels, they all do the job nicely, but they're made from a thinner material than many dish towels so it may take a little longer to dry by hand. But hey, you don't buy these for efficiency, you buy them for design.
Doctor Who TARDIS Teapot
ThinkGeek: $30
The final item on the list is is another Doctor Who reference, and this one is quite fitting as we have a proper teapot from the British sci-fi series. The pot itself holds 25 oz. of water and can be put right on the stove like any regular teapot. There are no special effects tied to this, it is simply a teapot for you to boil water and make tea with. But if you're a geek who loves to drink tea, you might as well do it properly, right? This one can be a little tricky to clean, but if all you're doing is boiling water, you should be fine.
Overall, this is an amazing kitchen set for geeks to check out. The best items in the bunch were the Chemist's rack, the popcorn maker, and the TARDIS cookie jar. The weakest of the bunch would probably be the towels, the timer and the measuring cups. But, everyone has their own taste so what works for us may not work for you and vice versa. Either way, check out these wonderful items at ThinkGeek.com and browse their kitchen area if you're looking for more ideas to nerd up your kitchen. ---
---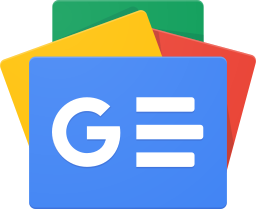 Stay up-to-date and support the site by following Bleeding Cool on Google News today!