Funko Begins Their ECCC Exclusive Reveals with Marvel!
Funko has started to officially reveal their exclusives for Emerald City Comic Con. This is one of the bigger shows on their schedule every year, since it's basically in their backyard. Some of my favorite exclusives have come from this show in the past, and with them being shared with more and more retailers every year, it's becoming easier and easier for non-attendees to get their hands on them. This first set of reveals will be from the Marvel side of things.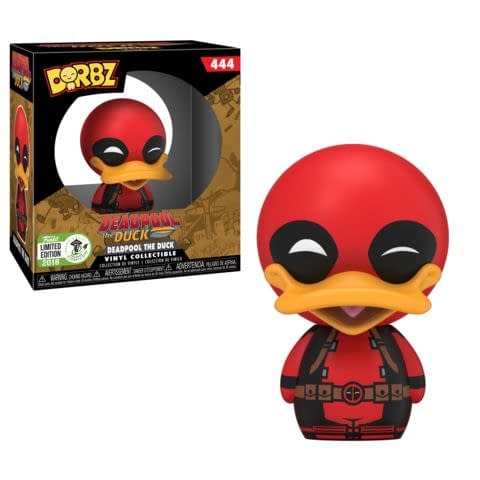 First is a Deadpool the Duck Dorbz figure. That smile is amazing. This is not the first version of Deadpool the Duck from Funko, though — in 2017 we got a Deadpool the Duck Pop that was exclusive to Walgreens. Dorbz have begun to grow on me a bit, so I may be looking for this one.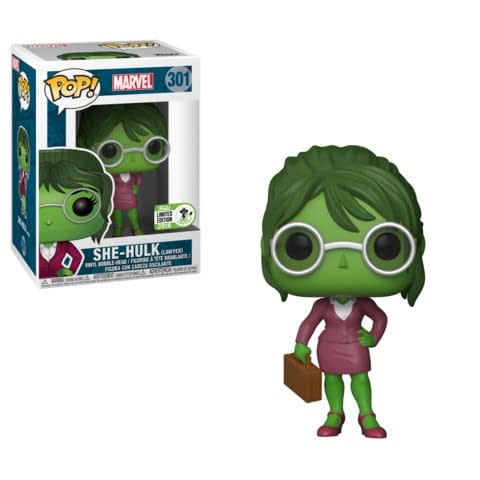 Lawyer She-Hulk! Thank you, Funko, thank you! I absolutely love everything about this one. I love Jennifer Walters in every form, but I was not ever sure if we would get a lawyer version. The sculpt is perfect, the colors pop (sorry), and she looks like a badass. Instant buy, and I can't wait to get mine wherever I have to go to get her.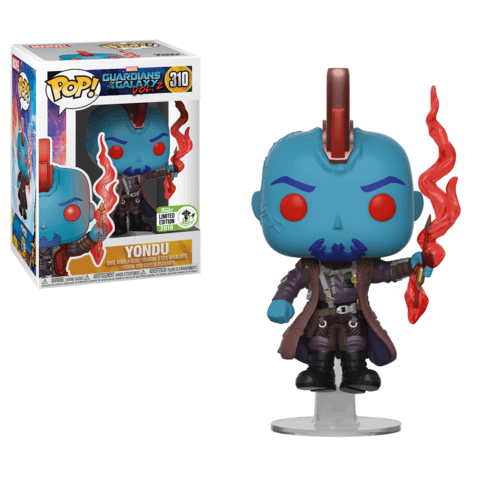 Lastly is Yondu. But not just any Yondu — this is a Mary Poppins version of Yondu, riding his arrow out of the sky on Ego from Guardians of the Galaxy Vol. 2. I love that he is on a little riser, and the translucent red plastic they used for the arrow trail and his mohawk are awesome-looking. I will be getting this one as well.
ECCC Funko exclusives will be shared with select retailers. A full list will be revealed on February 28th, and we will be sure to relay that info when it is available.