Funko ECCC 2018 Exclusives Part 5: Cuphead, Freddy Funko, Saga, and More!
Funko has started to officially reveal their exclusives for Emerald City Comic Con 2018. This is one of the bigger shows on their schedule every year, since it's basically in their backyard. Some of my favorite exclusives have come from this show in the past, and with them being shared with more and more retailers every year, it's becoming easier and easier for non-attendees to get their hands on them. This fifth wave is a mixed bag of many things, including Cuphead, Saga, Mad Max, Scott Pilgrim, Freddy Funko, and Bigfoot to name a few.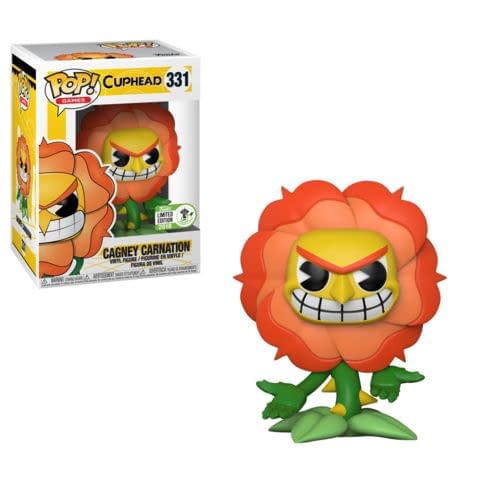 First up is Cagney Carnation from the widely-popular game Cuphead. What a great looking Pop!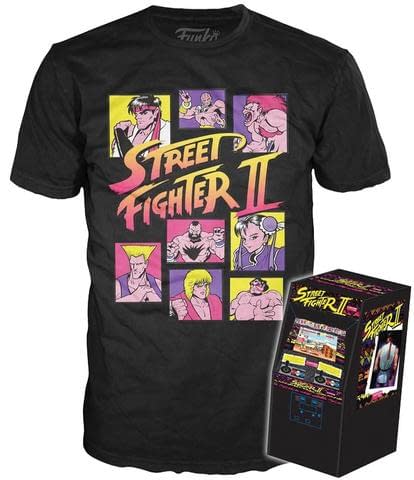 Speaking of games, they will also have a sweet Street Fighter 2 shirt available in a sweet arcade cabinet packaging. This will be limited to 1000 pieces.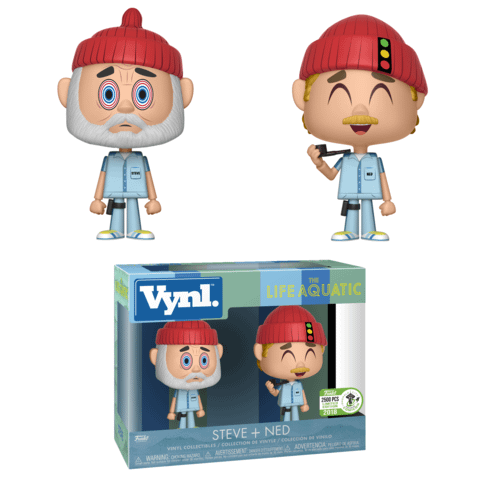 On the Vynl side, we get a must-but set of figures from the Wes Anderson classic The Life Aquatic. I love this movie so much, but limited to 2500 pieces I am not sure this will be shared. Hopefully this means we are getting a wave of Pops.
Mad Max and Scott Pilgrim are also represented at the show, with Rictus Erectus from the former and a two-pack of Gideon Graves and Ramona Flowers from the latter. That two-pack will be huge, every single show I have ever been at with a Scott Pilgrim exclusive has sold out fast. Grab it if you can.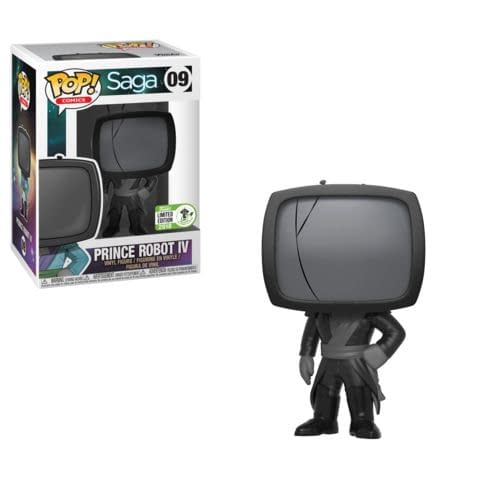 A sad, cracked version of Prince Robot IV from the hugely popular comic Saga will appear at the show, and likely be shared with a retailer.
Funko itself is bringing two of their own exclusives, with the latest in their Spastik Plastik line Pulpo in ECCC green limited to 1000 pieces at the show. The other is a Freddy Funko version near and dear to my heart, as Freddy is decked out like a baseball player. That one is also limited to 1000 pieces and only available at the show.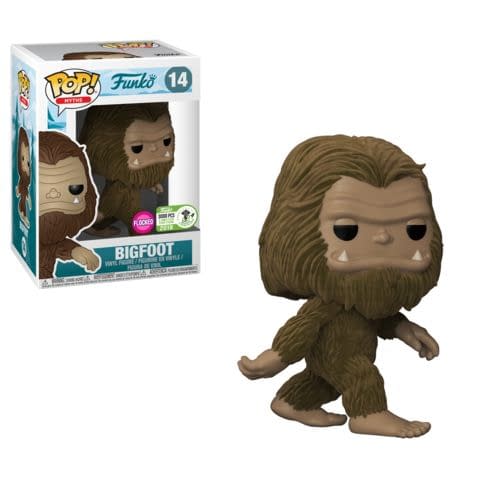 Finally is the coolest one from these announcements, a flocked version of Bigfoot himself. Striking his iconic "walking" pose, this one is limited to 3000 pieces.
A number of the ECCC 2018 Funko exclusives will be shared with select retailers. The list will be revealed on February 28th. When we get the info, we will share it with you.