Gears of War is coming to the mobile platform, but not in the way you may have expected. Announced at the Xbox E3 Press Conference this afternoon, Gears Pop will hit mobile devices sometime in 2019. The game was described as a "mobile Gears experience with an official Funko Pop twist". This was on top of two other Gears of War announcements, as Tactics and Gears of War 5 were also announced. Check out the trailer below:
This is a big deal. As far as I can remember, this will be the first Funko game to be released. Gears of War and Funko have a great history. The Gears Pops are some of the most popular that Funko has released. Not counting variants, there are 16 Pops available. Funko has done plenty of animated shorts for their Pops before, games could a huge untapped thing for them. Think of how many of these they could make! They could replace LEGO games pretty quickly. Especially if they are in the mobile arena.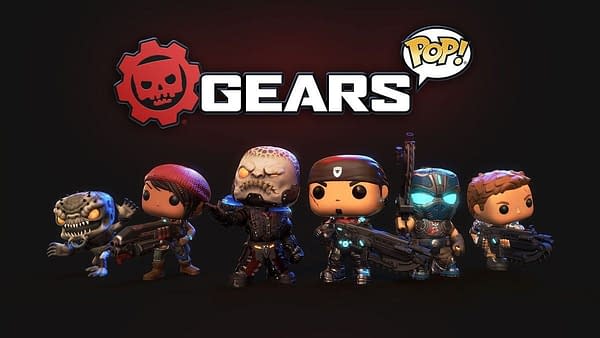 Gears fans (and probably gamers in general) will make fun of this a ton I am sure, claiming it is not needed and such. But I disagree, mobile games are of course a huge revenue stream and Funko making games starring Pops feels like something that should already exist in the world. Maybe not the Gears Pop game, but these will be insanely popular going forward with Funko fans and non-gamers. If you don't like it, then I guess just don't download it.
Now its just waiting for them to show off actual gameplay and what characters will be included. The trailer shows characters like Marcus Fenix, Kait Diaz, and a locus drone. Sky is the limit here, and while I may be in the minority, this announcement is exciting for me. As both a gamer and a collector.
Gears Pop will hit iOS and Android stores in 2019.
Enjoyed this article? Share it!