Half Truth – We Interview Jeopardy Champion Ken Jennings
Hello, trivia fans and gamers alike! Bleeding Cool got the chance to interview Jeopardy Champion Ken Jennings and Magic: The Gathering creator (as well as the creator of a whole slew of other games) Richard Garfield about their upcoming trivia game, Half Truth. Due to the amount of awesome that has been grouped into one joint interview, you'll have to wait to read the interview with Richard Garfield, but for your reading pleasure and edification, here is the portion we conducted with Ken Jennings: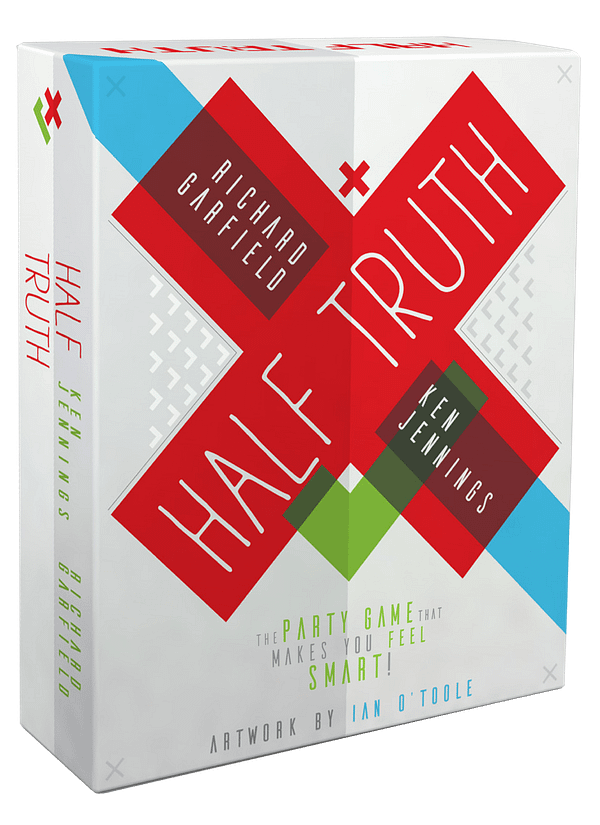 BC: Tell me how this idea came together. What inspired a Jennings/Garfield collaboration?
Jennings: The first I heard of it was a random "To whom this concerns" email from someone claiming to be Richard Garfield, asking if I wanted to work on a trivia game with him! I thought it was a prank. Richard had us over for dinner and a game night, and brought out a prototype of Half Truth, which was then called "Inconceivable." I won the first round, which really sold me on the game. But then I lost the second round, and I liked that as well. Good trivia games should be good party games. Everyone should have a chance, and nobody should feel dumb or bored.
What was the hardest part of making the game? The most fun part?
Honestly, the hardest part was just getting it published. We've been working on Half Truth since 2009. Apparently the game industry is tough enough that even a legend like Richard Garfield is sometimes made to cool his heels in the lobby for a full decade, which was eye-opening to me. The best part of the game was making up the three fake answers on each card. If the category is "CB radio slang" or "Scooby-Doo monsters" we got to pitch fake CB radio slang or Scooby-Doo monsters. If the category is "Weird names for former US state capitals," we got to dream up unlikely city names. Was St. Paul, Minnesota really called "Pig's Eye" back in the day? You'll have to play the game and find out.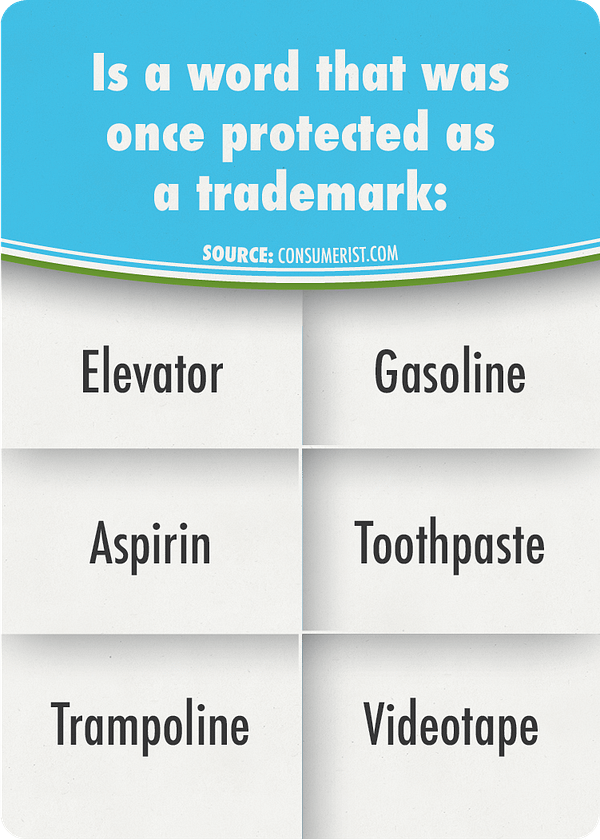 How did you playtest this game? How different is the finished product from the original design?

When I first played the game at Richard's kitchen table in early 2009, the rules were already exactly what you have today. Richard knows what he's doing. But he's also very careful about look-and-feel. The final game, designed by Ian O'Toole, is really a thing of beauty. The components are intuitive and striking and feel great in your hands. I love the wooden chips!
Why did you go the Kickstarter route?
Because we were having such a hard time getting our conventional publisher to actually develop and release the game! Crowdfunding and other fan-supported options are a great way to bypass gatekeepers in almost every creative field. It was so exciting to see a community of excited fans form around an idea BEFORE it was even a product. Around the same time, a friend and I decided to take our podcast independent. We left our corporate masters and switched to a donor model–and within two weeks the show was profitable! It's cool to see that fan enthusiasm is stronger than late-stage capitalism.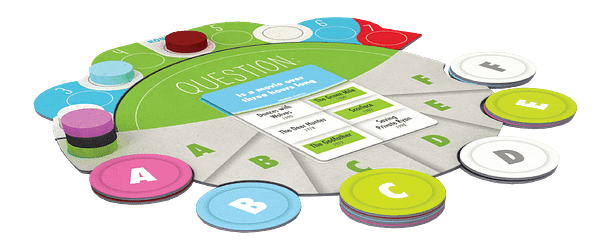 Do you have any favorite questions?
I was just shuffling through the deck and saw a card labeled "Muppets Who Don't Actually Have Eyes." It's horrifying how many of your favorite Muppets don't actually have eyes!
Was there a question you wanted to add but wasn't able to or had to omit? Why?
I think the only questions that got dropped were cases where Richard and I submitted near-identical questions. Originally, there were two questions about objects in the title of Nancy Drew mysteries, which seemed like a weird overlap. Also, a duplicate about the Legion of Super-Heroes lineup, of all things. No Justice League, but two "Bouncing Boy" cards.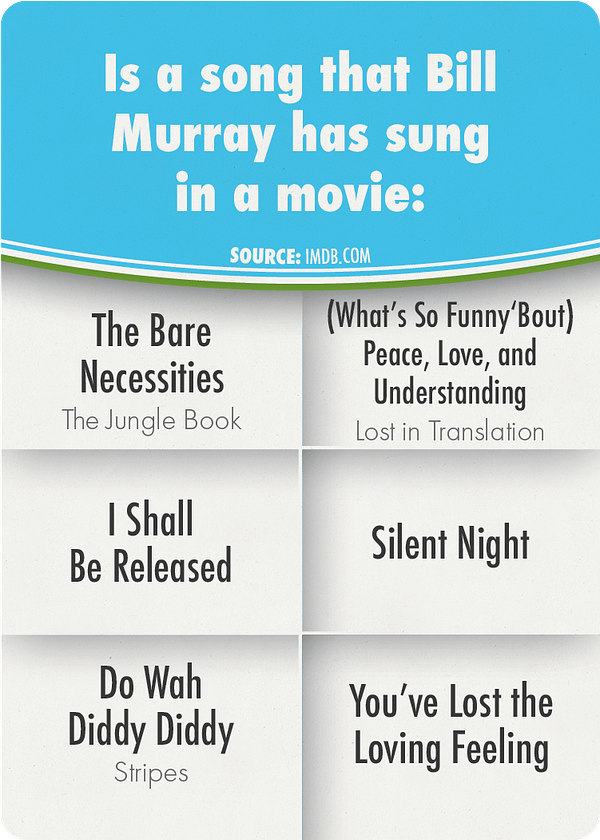 What was it like working together on this game?

I think I know how to make trivia fun, and nobody understands game design like Richard, so it was pretty clear how the creative work should get divvied up. It helped that we both shared the same trivia aesthetic. We both like questions that aren't just quick factual recall but actually function as little puzzles. Most Half Truth cards have elements of intuition, deduction, lateral thinking, problem-solving. You're not just playing against your friends, you're trying to outsmart me and Richard…and we're trying to trick you three times on every single card.
Are there any future Ken and Richard partnerships we can look forward to?
We are going to join a ballroom dancing competition and hopefully make it to the city finals!
Are there going to be other aspects of the game? An expansion pack? A mobile app? Game show? What would you like to see?
I have some game show connections. I'd love to see Half Truth on TV. (But you'll probably see a kids' edition and a mobile game first.)
What are the two of you working on next?

I'm one of the trivia experts on Master Minds, weekdays on the Game Show Network. I also do two episodes of my Omnibus podcast every week with my musician friend John Roderick, and I'm very late delivering my thirteenth book, which is a travel guide to the afterlife.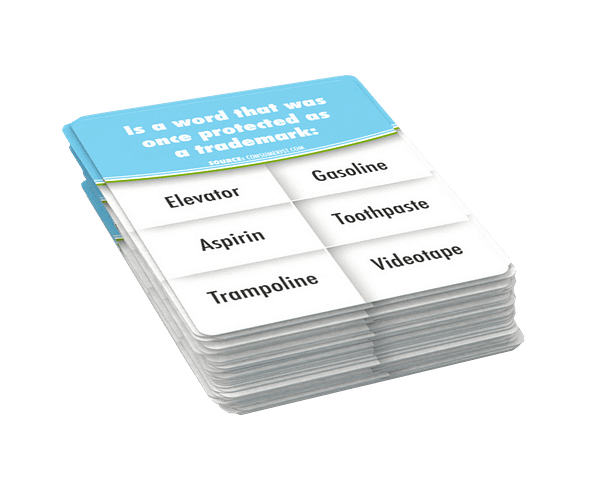 So, dear readers, with the interview with Richard Garfield incoming later today, has this interview with Ken Jennings already gotten you excited for Half Truth? Will you be getting ahold of this game when it officially releases on May 6th? Let us know your thoughts!