Japanese indie gaming label Yokaze has officially been established as a collaboration between developers room6 and Hako Seikatsu. In addition to the official announcement that Yokaze now exists, the company showed off a bit of what it had in the works.
Yokaze is a label meant to elicit emotional experiences from players while bringing together a variety of mechanics in the game, like music, text, graphics, and overall playability. Yokaze will work with indie developers and publishers from other companies, but will be a collective that goes "beyond the boundaries of a publisher."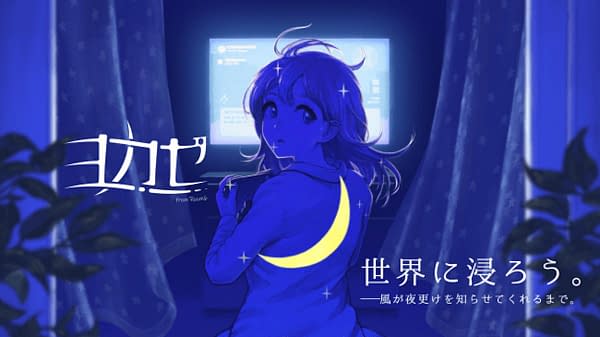 The current lineup of Yokaze includes Unreal Life, targeting a May 14 release, Ghostpia for a Fall or Winter 2020 release, From_., and Hate no Machina, neither of which has a release date. Interestingly enough, Ghostpia is a visual novel that's already been confirmed for release with English translation in the works for the Nintendo Switch.
Right now, it already has an iOS version that's available in Japanese to purchase if you're interested in checking out the mechanics. Created by a developer that's already published six additional visual novels, the game allows players to explore different clues about the protagonists and their world as they exist in a utopia where, well, ghosts hang out. It also supposedly has an awesome soundtrack. The artwork may sell it for many, as it's extremely colorful and modern-looking.
Unfortunately, there isn't a lot of information floating around about the Yokaze games in the works. However, it's likely we'll see at least some of them come with English translations for Western players if Ghostpia has already been greenlit for such. Hopefully, these games are just as delightful as they sound. And given the indie landscape, we can always use more intriguing games. There's plenty of room for different things to try, after all.
Enjoyed this article? Share it!