Kenner Vintage Was All The Rage At Star Wars Celebration
Kenner perfected the action figure with their Star Wars line of action figures back in the late 70's and early 80's. They sold millions upon millions of figures, playsets, vehicles, anything really. It is one of the most beloved toy lines of all-time, and collectors (like myself) go gaga for loose and carded figures, spending all kinds of money on these things. For a long time, with some rarer exceptions, most of the figures were pretty affordable, and most still are. Then Disney bought Lucasfilm, and The Force Awakens became the second highest grossing film of all-time. The market has blown up and shows little signs of stopping, and since I have yet to finish my collection yet, I went to my first Celebration to look for deals, and get some prices on figures I still need.
Let's start with loose figures. The most important thing with loose vintage Star Wars, and I can't stress this enough: if possible ONLY buy complete figures with all of their accessories. For some of the various weapons and helmets and what not you can end up paying more for the accessories then the figures themselves. And mare sure you can test the weapons as well so you do not end up buying reproductions! Most common figures could be had for between $15-30 dollars, but there are exceptions. Leia figures have skyrocketed since the unfortunate passing of Carrie Fisher. Leia had 5 different figures made in the Kenner line, and the most expensive right now is the Princess Leia version from A New Hope. A clean, complete Leia on the show floor was a hot commodity, selling for at least $80. I personally saw someone buy three at that price. Other hot loose figures were as always the Last 17 Power of the Force figures, which are starting to see another price jump, Blue Snaggletooth from the Sears Creature Cantina, who has now started reaching up to $280. One thing I noticed though was reduced prices on figures from both Empire Strikes Back and Return of the Jedi. Besides the aforementioned Leias, Luke's, and Han's, most figures were selling below $25 in droves. Incomplete figures were higher than usual as well, but that can be chalked up to it being a Star Wars focused show.
Carded figures are now pretty much out of my price range. Common Return of the Jedi figures used to be between $40-$60, and now they can be double that. Empire carded figures the same inflation, but the first 21 Star Wars carded figures are reaching giant heights. Again: Leia was flying out of there, and was Obi-Wan (the figure I was looking for), by Friday I could not find any carded Obi-Wan on the sales floor. 12-back Han Solo's for $1000, ungraded.(the person with this figure asked for the photo not to be shared…) Empire carded Han's for $400. Boba Fett Return of the Jedi, a tough get: $750. I never thought I would see an ungraded 12-back Han Solo selling for more than that version of Fett. I also came in looking for carded Ewok figures, and saw a dead mint Wicket for $200, which is about $40 more than it was even 5 months ago when I passed on one for about $150. One thing to note: eh difference in the free figure offer on the front of the card or it not being there, as illustrated by the IG-88 picture below. That offer sticker can mean a difference of hundreds of dollars in value, card variants are crazy, crazy stuff.
The other thing I came looking for were the Kenner 12-inch figures. That market stays pretty even to be honest, prices were about what they have been for a year, give or take $15. Boxed versions have creeped up a bit however, as I found out when I made my only vintage purpose of the con: a complete 12-inch Darth Vader with a box. The box is not sealed, and the top is pretty messed up. However, the box flap on the side and the window are perfect for the most part, and the bottom is sealed. The one set me back $130, but that is because it had a box. Normally loose and complete, you can get one for about $110, so for an extra $20 to have a box in that condition was a bit much, but it was my most wanted 12 inch figure that I didn't own, so I pulled the trigger. Had the box been sealed and immaculate? $500-700 easy. I will take this one thanks.
That was a small look into the vintage market at Celebration. I will be back soon to look in more detail about the market in general, film by film, figure by figure. Because I love this stuff. And so should you.
---
---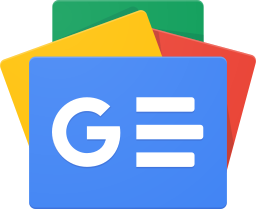 Stay up-to-date and support the site by following Bleeding Cool on Google News today!