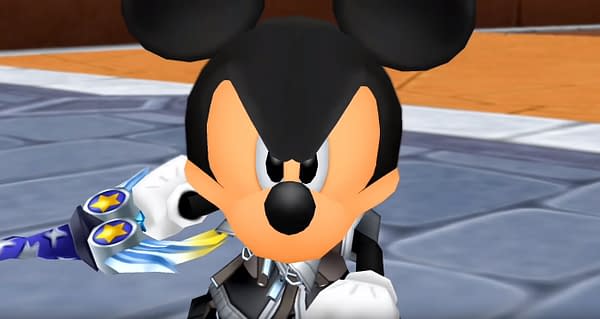 Square Enix and Disney have launched a social media campaign for fans of Kingdom Hearts III to fill the internet with positivity now that the game's launch is imminent. There's also that whole thing about how pure hearts and unrelenting positivity are capable of beating back the darkness which drives the central plot of the series. The goal of the "Share Your Heart Out" campaign is to enter a sweepstakes with a chance to win one of five exclusive trips inspired by beloved Disney movies.
The campaign is running now through January 20th at 11:59 pm ET.
To enter the sweepstakes, share your positive message (or deluge of messages since you can enter as many times as you like) on social media with the hashtags  #and #sweepstakes. Fans can share their messages on Facebook, Instagram, and Twitter for a chance to win one of the trips. Trip destinations include a stay in an Ice Hotel in Sweden inspired by Frozen, a trip to Tokyo to experience the fun of Big Hero 6, and a visit to the Parthenon in Athens so you can embrace your inner Hercules.
The "Share Your Heart Out" campaign is available in the United States and Canada (excluding Quebec). You can find more details here.
Enjoyed this article? Share it!