Larkon Studios Says Legends Of Ellaria Will Be Released In 2020
Some news this week from Larkon Studios about their upcoming game Legends Of Ellaria, as they are aiming for a release this Fall. The game has been in Early Access on Steam since July 2017, and since that time while we've heard a few updates on development, we haven't heard a lot of when it will fully come out. But this week the devs let press and media know they are now aiming for a Q3 2020 release, leaning more toward the early side of that window. The company will now start pushing out developer diaries leading up to the release, so we will be getting more info on the game throughout the summer. Of course, it is an indie title and things can change, so be aware it's not all set in stone just yet.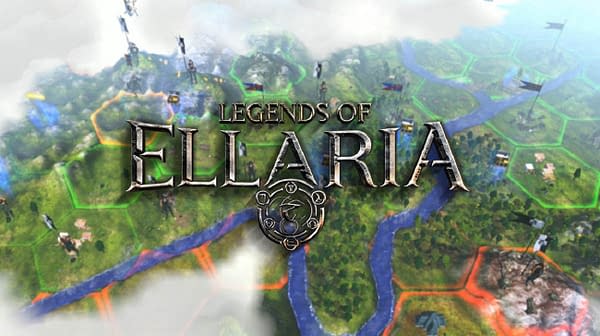 Legends Of Ellaria is a unique blend of First-Person/Real-Time Strategy Adventure and Role Playing Sandbox game where you can build your own kingdom, fight epic battles and explore an immersive fantasy world. You play as a lord who flees from a dying world with his subjects, founding a new kingdom in the world of Ellaria — a crossroad between dimensions where other factions and races have settled, just like you, and fight for control over the priced magical resource of the Rifstones. Explore a vast world in first-person adventures, build your cities and kingdom in real-time strategy mechanics, command your armies and lead them from the front lines, or send your heroes and generals to lead your forces for you!

Swap between world management, real-time strategy and first-person modes at any time.
Recruit, lead and command your armies.
Command your soldiers and heroes.
Construct cities building by building, in multiple regions.
Rule your kingdom's economy, upgrade your cities, armies and your own skills.
Interact with other kingdoms, expand your own kingdom by conquest or through diplomacy.
Control your character in the first person, including his / her skills and abilities.
Command heroes and agents to lead your army and expand your kingdom.