The official Discord for the upcoming MMO action-RPG by Cryptic Games, Magic: Legends, has revealed some new information on the game, based on the tabletop trading card game Magic: The Gathering. According to this Discord board, there is a randomized mechanic of being able to cast spells, which in essence means that the game is also a deck-building game.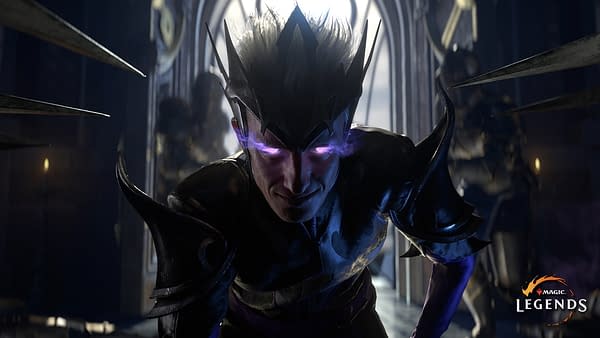 However, if you're looking for the information, it'll be hard because this news was removed from the English iteration of the Discord. However, it's still on the French iteration as of the time of Bleeding Cool writing this article.
Additionally, the news revealed included some hints that players will be able to choose the plane of existence that they start out on, and also how one wishes to play with other Planeswalkers (whether this means player characters or NPCs remains to be seen). A player can choose to have one to two companions beside them.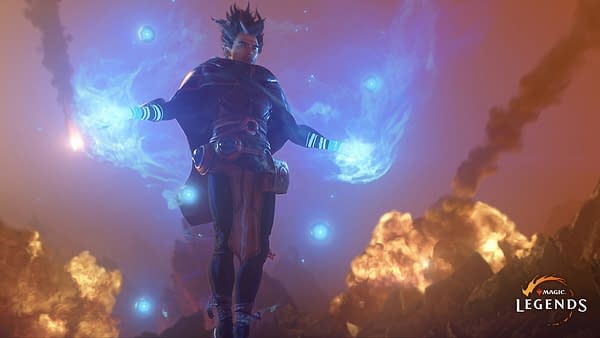 Since the information has been removed from the Discord thread, this begs the question as to why. The simplest answer is probably that it's going to be revealed fully on social media outlets like Twitter or Facebook. Alternatively, it might be too early for Cryptic Games or Wizards of the Coast to cement this information fully. This is reasonable since the beta testing for this game doesn't officially begin until some time in 2020, but it also makes little sense that the Discord information blurb was removed if social media is getting this news – which it did.
Become a Planeswalker

It's your job to save the multiverse from its greatest threat yet. Choose from five different classes but don't worry about picking just one. You can switch between all five as you play. pic.twitter.com/oTl6BCAjXk

— Magic: Legends (@BeAMagicLegend) December 13, 2019
Oh yeah, there are also five base classes in the game, which feels low but considering the amount of customization that is expected in Magic: Legends (based on the sheer richness of the lore in the game), it won't totally matter. Plus, because you can switch classes as you play, it matters even less.
As a final note, the beta can be tested publicly. All one needs to do is to sign up here.
But what do you think about this information? Are you looking forward to playing this game? Let us know in the comments!
Enjoyed this article? Share it!