It's about that time, dear readers and fans, players, and collectors of Wizards of the Coast's premier trading card game Magic: The Gathering. Preview season for Core 2021 is nearly at a close (insert sighs of relief, and complaints alike, here). This does mean that tomorrow we will not be showcasing any new cards for the set, as we prepare to look over Jumpstart previews, which, as shocking as it sounds, begin the following day, on June 17th. It's almost as though Jumpstart will breathe new life into our preview season's sails?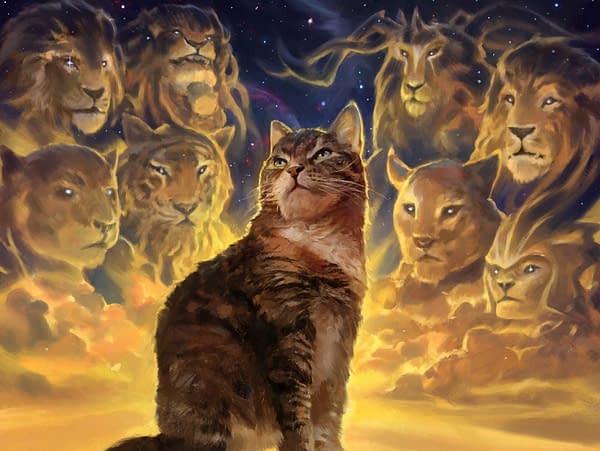 However, be tomorrow what it will be, that doesn't mean we aren't showing you anything right now! First of all, we want to show you Nine Lives, a three-mana white enchantment card with some pretty nifty combo potential.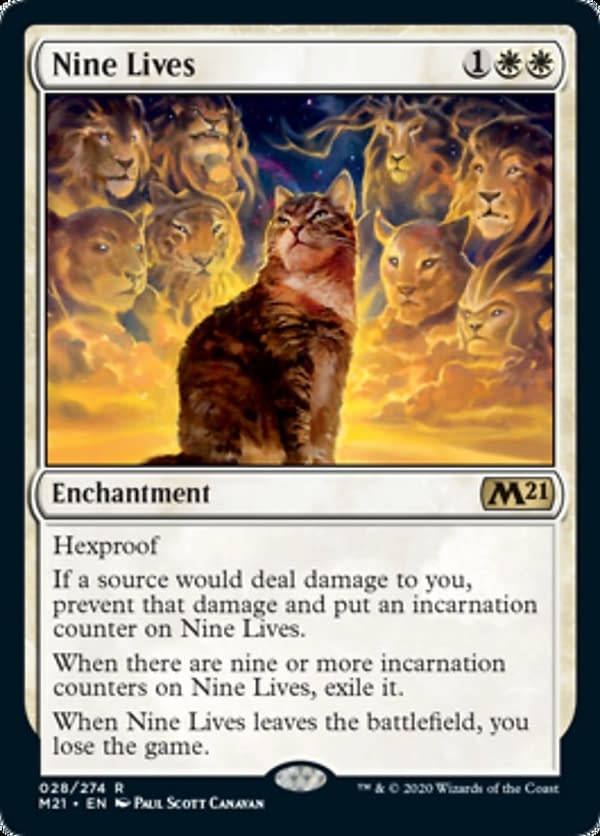 All effects of this card aside, we are astounded by the amount of artistry that went into the illustration of this card, with its artwork done by Paul Canavan. Off the bat, we can name Kemba, Kaheera, Marisi, and possibly even Mirri in the background for the art. Still, we wouldn't be surprised if other legendary Cat creatures are in this artwork. Can you spot any others?
Speaking of legendary creatures with quite a legacy behind them, here is Barrin, Tolarian Archmage.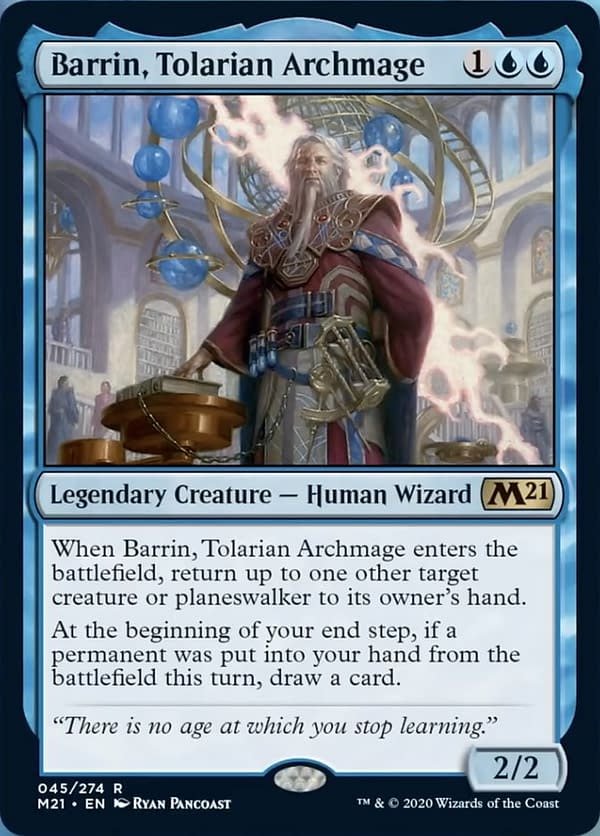 Barrin was initially revealed by The Professor at Tolarian Community College because, of course, The Professor would get that preview card in particular. As for us, we think this card will be seeing a fair amount of play in control shells in Standard and some play in Commander (be it as the commander proper of a deck, or, more likely, as part of the 99).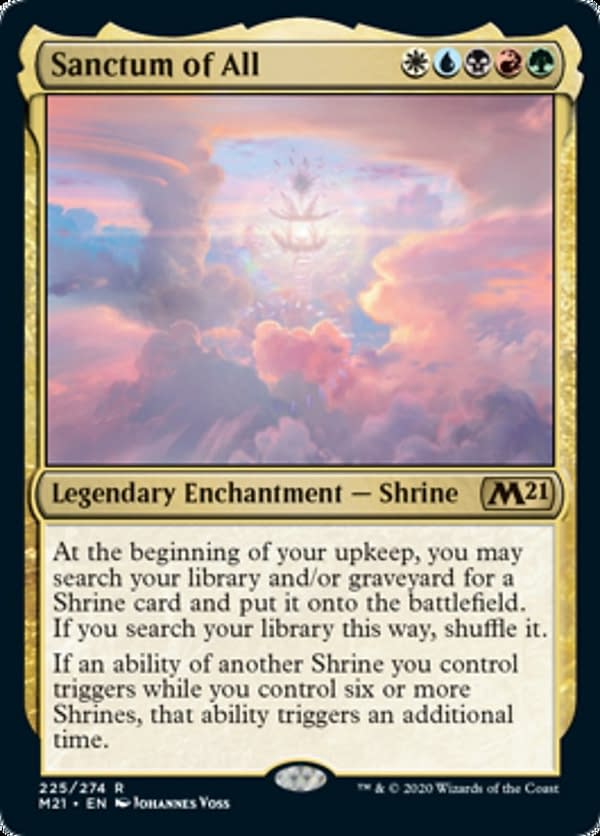 Finally, for our Core 2021 preview season spoilers, we have Sanctum of All. A legendary enchantment that thrives on the propagation of more legendary enchantments, Sanctum of All begins as a foothold for future five-color Shrine-centric decks to come. There are now eleven Shrines that exist in Magic: The Gathering (including this one), so it feels safe to say that this toolbox card will not lack in targets to pull from the library or graveyard in a specific situation.
What do you think of Core 2021, folks? Are you compelled to play with this new set in any of the formats you play Magic in? Let us know your opinions in the comments below!
Enjoyed this article? Share it!