Texas-based auction house Heritage Auctions has many comics, trading cards, and pieces of memorabilia on auction. From Pokémon cards to Batman comics and back again, Heritage Auctions is a major hub for some very high-end collectibles. It's no surprise, then, that they'd have a vintage Magic: The Gathering card like Chaos Orb available to bid on and this auction ends on July 9th.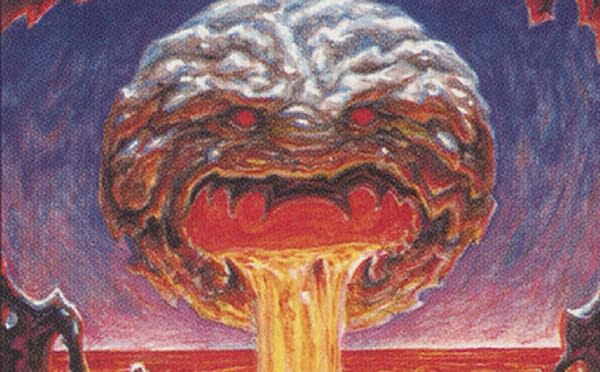 Chaos Orb is a card relevant to the overall history of Magic: The Gathering in that the card was used before the creation of the Duelists Convocation International, or the DCI, which until recently was the group responsible for enforcing the rules of the game in high-level competitions. As such, copies of Chaos Orb were absolutely brutalized before its founding. One legend from the very early days of Magic even tells of a player who won a game officially by activating Chaos Orb, ripping the card up into tiny scraps, and dumping the scraps onto their opponent's cards, destroying them (in-game) and thereby getting the lead needed in order to win the match. This particular story has been immortalized in the (illegal) silver-bordered card known as Chaos Confetti.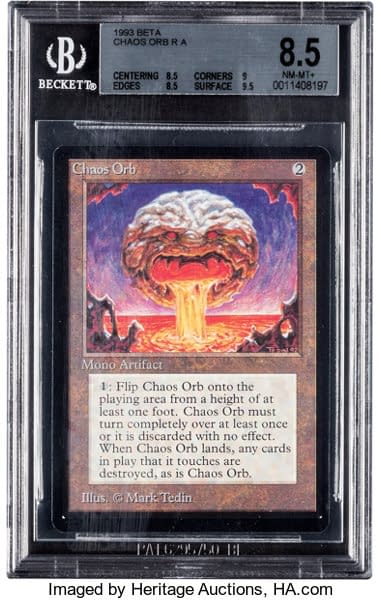 As for this particular copy of Chaos Orb, it is graded by the PSA at Near Mint Grade 8.5. The card has Grade 9 corners and a Grade 9.5 surface area. Truly this card has been relatively unmarried by the test of time and wear from gameplay.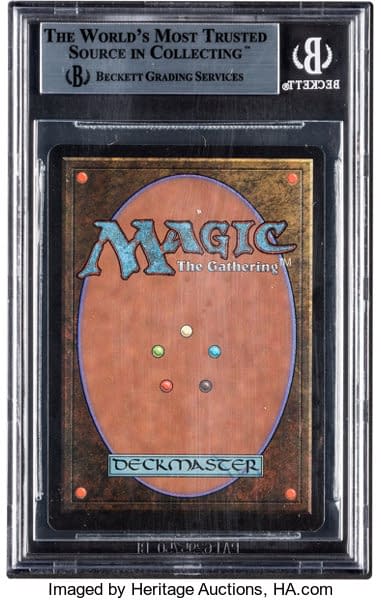 As far as pricing goes for this card at this moment, as of the conception of this article, the graded Chaos Orb is currently at a high-bid of $675 USD. If you are interested in grabbing it for yourself, you can do so by clicking here, and the auction ends on July 9th. Good luck!
Enjoyed this article? Share it!