Marvel Strike Force has added three new X-Men in a new update that we covered earlier today. Players will immediately be able to add Psylocke to their squads while Colossus and Dark Phoenix will arrive soon. This update brings the number of X-characters in Strike Force up to 5.
For those not in the know, Psylocke is a psionic ninja whose "mind is her ultimate weapon." Psylocke's real name is Elizabeth "Betsy" Braddock and her twin brother, Brian, is Captain Britain. She was created by writer Chris Claremont and artist Herb Trimpe in 1976, and first appeared in the Marvel UK series Captain Britain. Betsy has been a member of the X-Men since 1986.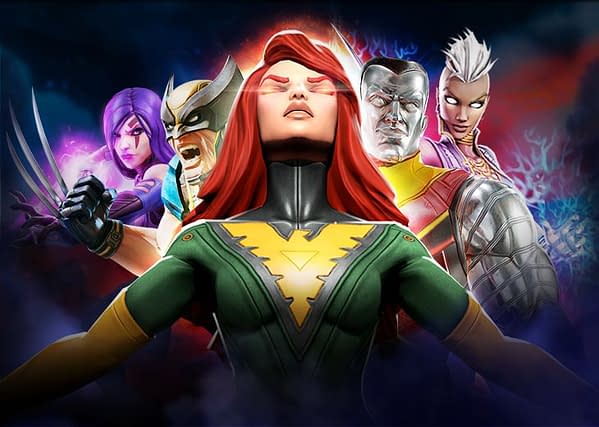 Players that add Psylocke to their squads will be able to utilize her arsenal of psychic powers including telekinetic blasts, illusions, foresight, and her deadly psionic blade. Additionally, players can turn negative effects against their enemies and pierce enemy armor with Psylocke's passive ability.
Players can unlock Psylocke in the Psylocke Event Campaign which requires the player to take on a series of challenges using a team of only martial artists. Considering Strike Force's expansive roster, that does give players plenty of options. However, it does mean you can't really use any other X-Men to unlock Psylocke, and that's just a missed opportunity if you ask us.
Future updates to Marvel Strike Force will see the release of Colossus and Dark Phoenix in the coming weeks, with a release for X-Men leader Cyclops coming later on.
Enjoyed this article? Share it!