Monument Valley Developer Ustwo Launches Go Go Bots On Facebook
Monument Valley creator Ustwo Studios has joined forces with Facebook to debut a new game: Go Go Bots. The new instant game is available on Facebook Gaming and was created exclusively for the platform. As part of Facebook's Instant Games service, Go Go Bots can be played via mobile devices and links or instant message threads without the need to download anything.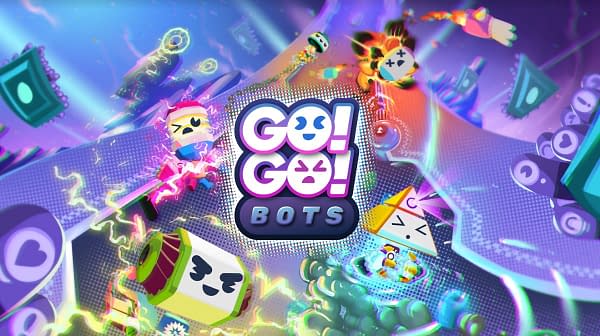 "We're just really excited the opportunity to work with Ustwo, as they have an amazing background and they're a great company," said Facebook head of gaming partnerships Leo Olebe. "We share very similar visions about creating accessible and interesting gameplay for people."
You can access the game via Facebook's site or the Facebook Gaming app. But what do you actually do in the game? It's a "strategic climbing game set in a glitchy, cyberpunk future." Players will select one of five mechanical characters with a variety of different powers and race against other players and the clock to get through a series of obstacle courses. There are two game modes: Seasons and Grand Prix, which allow for solo or group play. There doesn't appear to be much information as far as what each character looks like or does, but you can go try the game out right now.
It may not be a fully fleshed-out game like you were thinking of in relation to Monument Valley, but games like these can still definitely be fun to play alone or with friends, especially since we're living through times at present when getting out and spending time with our friends is still difficult. In terms of Facebook Gaming, there are tons of little Instant Games like this one, with trivia being a popular selection for many. If it sounds like fun, go check out Go Go Bots and see what you think.