"Nicol: The Bolasing" Deck Tech Series, Part 5 – "Magic: The Gathering"
It is I, Nicol Bolas, Planeswalker, supreme overlord of the Multiverse, and dragon-god about town! I have decided to commandeer the next few Magic: The Gathering posts by this author in order to firmly place myself within the ranks of Bleeding Cool authordom! Quiver with fear at my Overwhelming Splendor!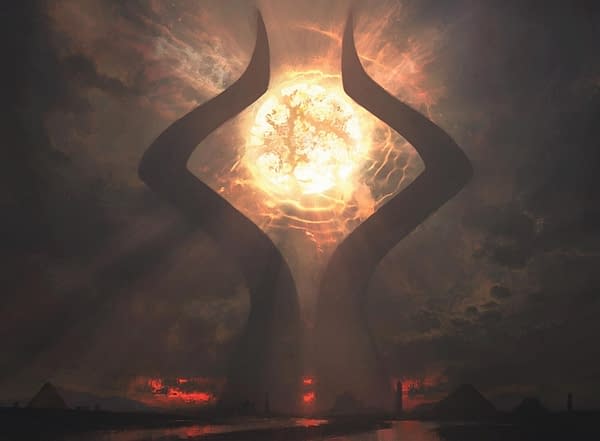 At this time, I would relish the thought of going into the discussion of my first ever Planeswalker variant – the aptly-named Nicol Bolas, Planeswalker! What a treat for you to see my image in a prime example of my power! This Oathbreaker deck is certain to be beyond formidable!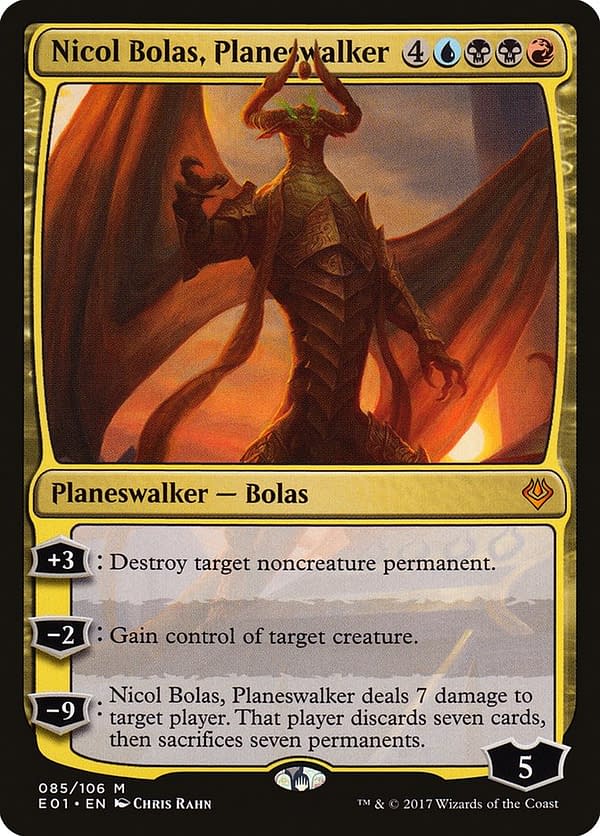 Witness firsthand the decklist that is this one, by clicking here!
Inclusions Fit For a God-Pharaoh
My Signature Spell: This deck relies on my hapless opponents cycling rapidly through their libraries, struggling hopelessly to find an answer while their mind is contorted to my whim. As such, a card such as Dark Deal works wonders for my nefarious agenda!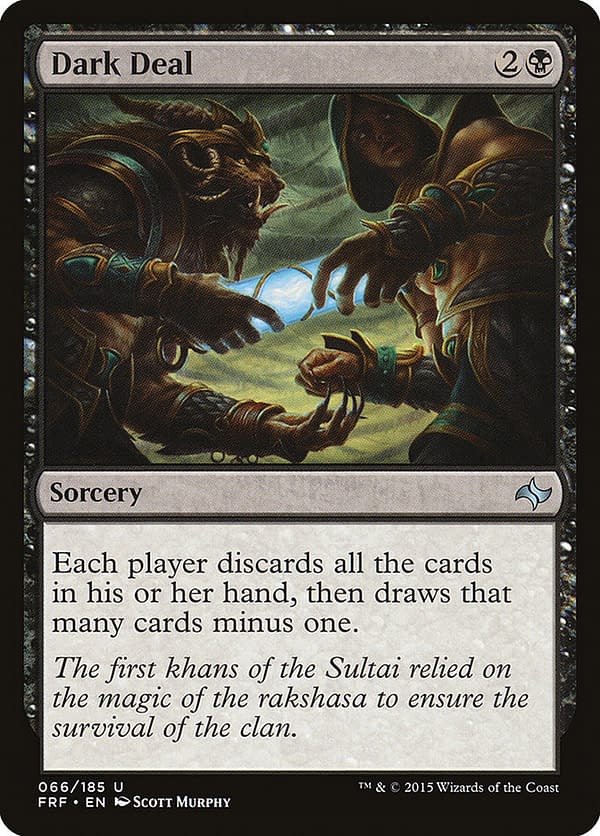 Wheel theme: Like my Ravager version, this deck thrives of wheel effects, such as Wheel of Fortune, Reforge the Soul, and Windfall. However, in my infinite genius and creativity, my goal is to focus on hurting my enemies for drawing cards, rather than simply for discarding them.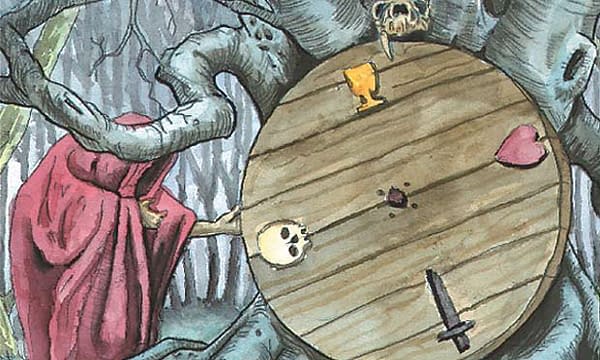 Draw punishers: As mentioned above, I want to punish every single draw that my opponent takes. To this end, I have in my devious arsenal the likes of Underworld Dreams, Fate Unraveler, Kederekt Parasite, Nekusar, the Mindrazer, and Spiteful Visions. I am a genius whose might knows no bounds, and even thinking of ways to defeat me will make my foes' brains recoil with endless pain!
I've Yet Another Trick Up My Sleeve
Don't think for even a millisecond that I am done wreaking havoc and sowing chaos onto Joshua Nelson's article time. That person is weak, and feeble-minded compared to the ultimate might that is I – Nicol Bolas! Destroyer of worlds, conqueror of universes, and one helluva good Magic: The Gathering player! I do have another article or twenty for you… Just you wait and see.