It looks like we'll be seeing a new version of the physical Poké Ball Plus in the future as Nintendo has filed some new patents for a fresh model. For a couple of years now players have been able to use their versions to interact with different games and use them in a few different ways. All depending on what you interface it with. But until now there's only been three games and a specific set of controls you can use it on. That's apparently going to change very quickly.
The new patent images and information come from J-PiatPat, and according to the information with the patent, this one is getting a whole new set of controls. What exactly they all do is unknown at this point, but it's pretty clear this new version will be expanding on what the original does.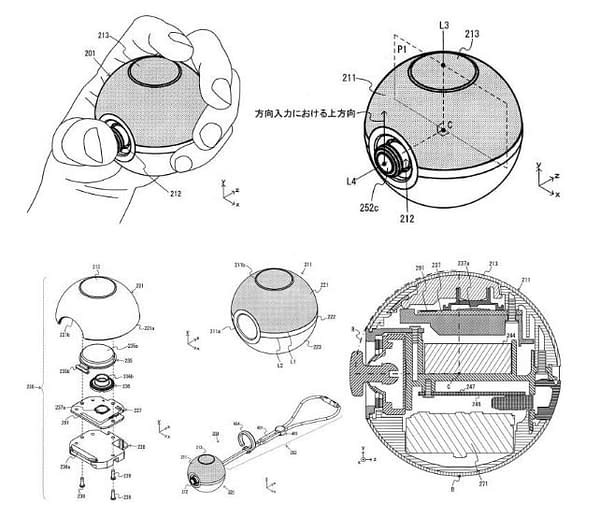 Obvious with games like Pokémon Sword, Pokémon Shield, and Pokémon Masters on the market, this is being designed to work with at least two of those titles, if not all three. But we're also curious if it will work with the new Pokémon Sleep system that's on the way. Only time will tell, but for now, it looks like you can expect to buy a new version of the Poké Ball Plus sometime next year.
Enjoyed this article? Share it!