Opinion: "Theros" Prices: Beyond Low, Pt.1 – "Magic: The Gathering"
Hello there, loyal readers and fans of the ever-popular trading card game Magic: The Gathering! For those of you looking to invest in single cards from Magic's latest expansion Theros: Beyond Death, I am afraid I may have a spot of bad news for you. This may be an opinion piece but it's based in some degree of analyses and so if you're not into the money or math trend jargon, I'll be blunt now: Theros: Beyond Death is a bad set for financial-type collectors within this game.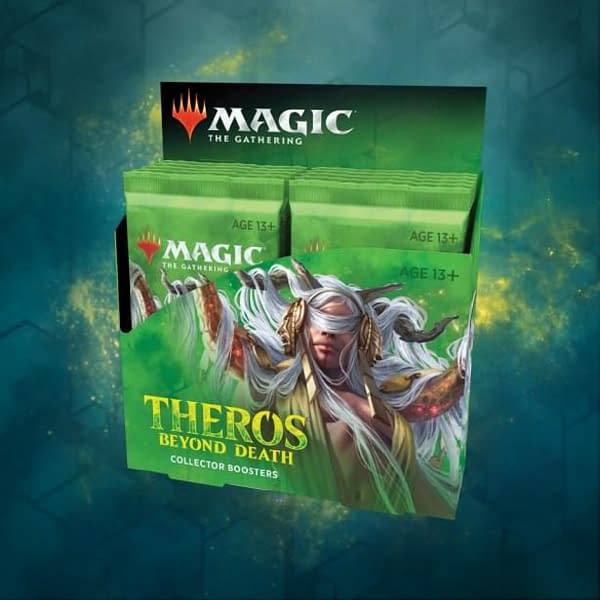 To elaborate, specifically the "Collector Boosters" from this set are absolutely bad for those who want to make an immediate return on their purchase/investment. To give a bit of anecdotal evidence, when I last saw my local game store selling Collector Boosters, packs thereof from Throne of Eldraine were $30 USD a pop. Meanwhile, at the very same time (which was about a week or two ago), Theros: Beyond Death boosters were selling at $20 USD each. Note that there was no sale going on – that was the listed, standard pricing for these packs. The key difference here is that Throne has been out and saturating its market since October or November, and it was February the latest when I checked. Furthermore, these prices have stuck for Throne of Eldraine, while Theros: Beyond Death started at $30 apiece and promptly sank like a stone.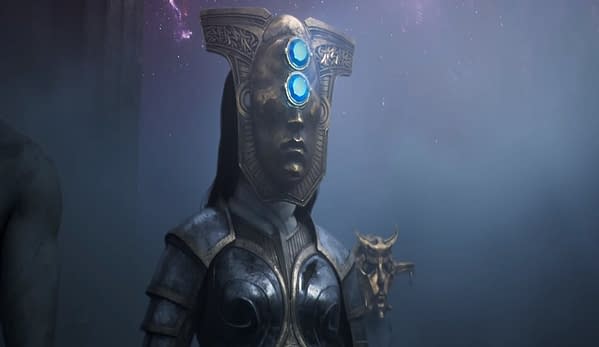 So what went wrong?
Some people who are well-versed in the Magic financial world theorize that this is due to "promotional fatigue" – the overstimulation of players with flashy, cool new things, leading to wearing out of said players. Others claim it's due to Theros: Beyond Death not being a terribly good set as a whole (I, for one, really like Theros: Beyond Death, but have had terrible luck with my pulls, so I can understand this take).
As for me, I think it's a case of those who are able to buy standalone packs from the Collectors Booster displays being exhausted from the last set – not necessarily due to "promo fatigue", but more from their wallets being too drawn out for the player's liking.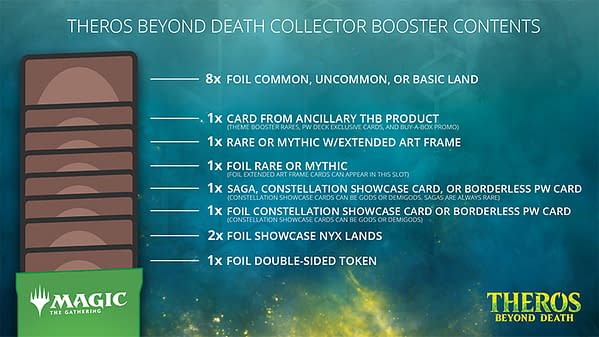 And again, don't get me wrong. I really love Magic: The Gathering and I think the direction that the game is going on a social level is great, but I do think that the Collector Booster products are just a bit greedier than they could be.
If you maybe recall back in 2009, there was a product from the Shards of Alara block that contained cards from the entire block, all in a premium, foil version. These packs sold for $15 on the standard market for a long time. They were probably my favorite product by Wizards of the Coast for that pre-Commander environment. In fact, just a couple of years ago I found the same kind of pack in a local gaming store and bought two, just for fun.
But despite how I felt and feel about this product, the premium packs weren't terribly popular among most other players. Perhaps it had to do with level of warping that these foil cards underwent in a short span of time, or maybe the packs weren't that good, or any number of other considerations were in play here. But it's a similar trend to how the Collector Boosters are now.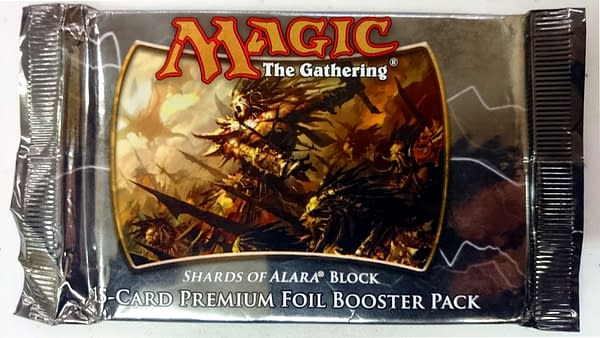 What do you think? Are these Collector Boosters the reason that Theros: Beyond Death singles are selling at such low prices? Are you suffering from "promo fatigue"? What is your opinion on Theros: Beyond Death as a set? Let us know!