It appears that the Overwatch League is losing one of its key members as Commissioner Nate Nezner is leaving the OWL to go on and oversee esports competitions for Epic Games. Which is a fantastic move for Epic, as Fortnite doesn't exactly have a centralized esports league. And it needed one last year.
Nanzer announced his split with Overwatch publisher Activision Blizzard on Twitter. He posted a lengthy thread expressing how proud he is of the Overwatch League and all it has accomplished so far.
I can't emphasize enough how proud I am of what we've all accomplished together. It has been the honor of my life to have been part of the team that helped build the league of #breakthrough, #BurnBlue, #pdomjnate, #CaptureHistory, #OWL2019, and many more. 2/4

— Nate Nanzer (@natenanzer) May 25, 2019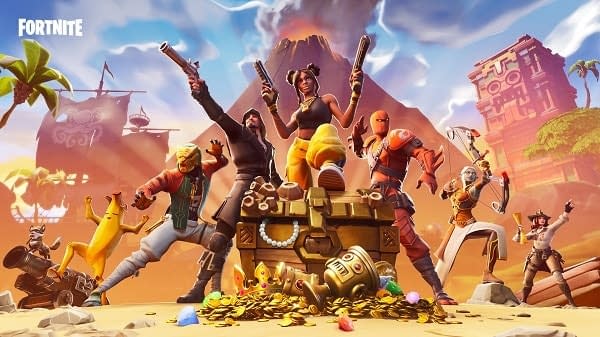 While Nanzer argues that he gets too much credit for the success of the OWL, clearly Epic Games disagrees. As The Hollywood Reporter recounts:
Epic Games told ESPN they had agreed to hire Nanzer, who will try to help to turn the world's most popular video game into a sustainable esport.

Activision Blizzard says Nanzer will be replaced by Pete Vlastelica, President and CEO of Activision Blizzard Esports Leagues.

Nanzer was integral in launching the Overwatch League, a global endeavor with franchises in 20 cities across Asia, North America and Europe that compete in the 6 vs. 6 first-person computer game. Nanzer was working in Blizzard's marketing department when he hatched the idea for the league, and he has been its only commissioner.
If Nanzer can achieve anything near half the scale of the OWL for Fortnite, it will be a dream come true for all Fortnite pros and fans alike. Nanzer will have his work cut out for him with Fortnite, as the game's esports circuit is a bit of a mess right now. However, if there's a man for the job, Nanzer's probably it.
Enjoyed this article? Share it!