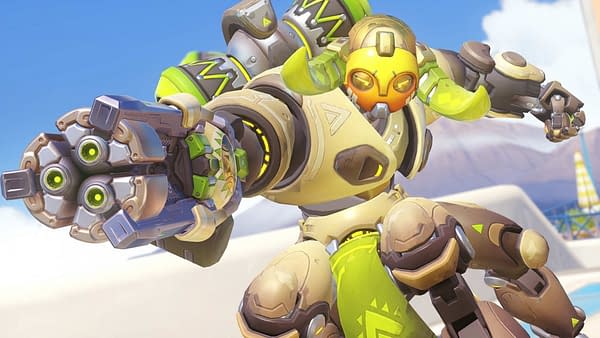 Bad news for all you Orisa fans out there. And you can't forget Hanzo, Mei, and Baptiste. Those four heroes will be unavailable for around two weeks going forward as part of Overwatch's Competitive Season 21.
It's all a part of Hero Pools, which game designer Scott Mercer introduced in a bid to keep things interesting for players.
"Every week when players log in to Overwatch, it should feel fresh and different," Blizzard stated in a recent blog. Each week, the Blizzard team will assign a tank, support, and two DPS heroes to be removed for competitive play.
"Every week when players log into Overwatch, it should feel fresh and different."

Competitive Season 21 has begun – with Hero Pools! Learn more about the philosophy and design of Hero Pools from Principal Game Designer, Scott Mercer.

📖: https://t.co/mFP8DUB9kZ pic.twitter.com/Z6hUQAmCu8

— Overwatch (@PlayOverwatch) March 5, 2020
This is all in a bid to make things interesting for players throughout the competitive season. And while it may be a frustrating change for some players, it will definitely make the game a lot more challenging for some players who typically opt for the same heroes over and over.
Which hero are you hoping to be able to use for the foreseeable future? I wouldn't be excited about seeing Zenyatta removed. I prefer to remain enlightened.
Enjoyed this article? Share it!