Overwatch's Winter Wonderland Returns Next Week with Evolve-Like Brawl Mode
Overwatch's events do come quick and fast and just as its Halloween event wound down, we are about ready to hop into Winter Wonderland. Time, eh?
The event is set to launch next week on December 12th on all platforms. As expected, a bunch of new skins are incoming, with word from the Developer Update saying that Hanzo, Junkrat, and Roadhog are all on the docket. As is usually the case with these events though, there is more coming too. King's Row, Hanamura and the newly done up Black Forest arena map are getting wintery makeovers. That last one will play host to the returning Mei's Snowball Offensive.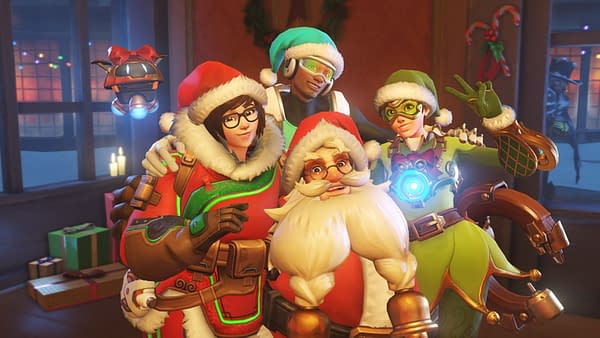 However, there is a new mode coming alongside it too. It's called Mei's Yeti Hunt, and will task six Meis with hunting down one Winston player as he tries to hide and eat meat, building up Primal Rage on the Nepal village map. It sounds super silly, but also like it could be a nice bit of fun too. Like a Frankenstein'd Evolve by way of Overwatch.
You can get all this information but instead relayed to you by the lovely Jeff Kaplan in the new developer update. Take a look: