PUBG is Opening its First North American Esports League in January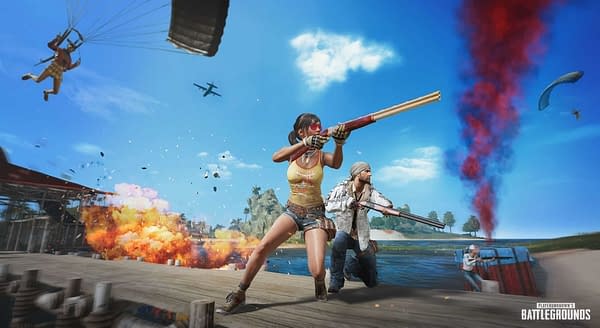 This one will probably come as a surprise to you, but despite its popularity, Bluehole's PlayerUnkown's Battlegrounds doesn't have a North American esports league. However, PUBG Corp will be changing that come January, according to a recent report by Variety.
The National PUBG League or NPL will start its inaugural season in 2019 with a $1 million USD prize pool. The 2019 season will take place across three phases of 16 four-player squad competitions on the Erangel and Miramar maps. So it will function rather similarly to the classic Call of Duty World League format (since the CWL has moved on to 5-player teams for 2019).
From Variety:
The NPL is a part of PUBG Corp.'s five-year plan to develop a sustainable global esports infrastructure. It hosted its first official esports tournament, the PUBG Global Invitational 2018, in Berlin earlier this year.

The NPL will be produced in partnership with Korean esports network OGN. OGN is launching a new arena and studio in Manhattan Beach, Calif., it announced Wednesday. There, it will produce live events and other esports content for the new OGN Super League (OSL), OGN Super Match (OSM) invitational competitions, and the NPL. The studio will reportedly be the largest on the West Coast. At 35,000 square feet, it will host up to 500 audience members and 100 players. It will also be the only arena in the U.S. with a specialized stage for battle royale competitions, OGN said.

"The moment is right to bring our experience in esports to North America and present a business model that we see as win-win for everyone – from game publishers to brands. Bringing the OGN playbook to this rapidly growing esports market will provide a robust opportunity to connect and engage with the next generations of gamers and fans," said DJ Lee, CEO, CJ ENM America.
More information on the NPL and its qualification requirements will be released in the coming months. Finally, OGN is the exclusive partner for the 2019 National PUBG League and will stream the tournaments on Twitch.
We're super excited for an official PUBG esports league, and can't wait to see how the season shakes out.