PUBG Corp. and Tencent are celebrating the lunar new year in PUBG Mobile with a couple of events for you to take part in. In celebration of the Year of the Rat, You can collect a special Rat Costume by cumulative login until January 30th. Also, there's a New Year's Eve Pack that will be available from January 23rd-24th, where players can log in to collect the special Rat Year Package. On top of that, there are two more events in the game, which we have the details of for you below. If you want to get these, you can jump in on the game through the App Store and Google Play.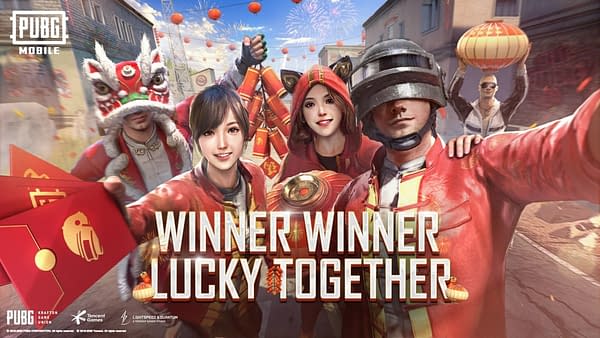 Spring Party Lantern Exchange: winning the unique festive outfit in game

From now until Thursday, February 6th, players can collect different materials throughout Classic Mode matches and assemble lanterns with. There is a total of four lantern phases to build, with each lantern requiring five separate unique materials to complete. Players are encouraged to work together to exchange materials and assemble all the lanterns to earn a rare permanent outfit.

Red Packet Drops: the chance of winning the Golden Helmet, Air pods, gift cards

For the first time, the luxurious Golden Helmet has arrived in game as the exclusive physical reward. Players can also have the chance to win Air Pods, Apple Store gift cards, Google Pay gift cards and other in-game rewards. Beginning Friday, January 24th until Tuesday, January 28th, players will receive festive Red Packets from the PUBG Mobile main menu as special gifts to celebrate the new year. Players can open their Red Packets to receive the rewards accordingly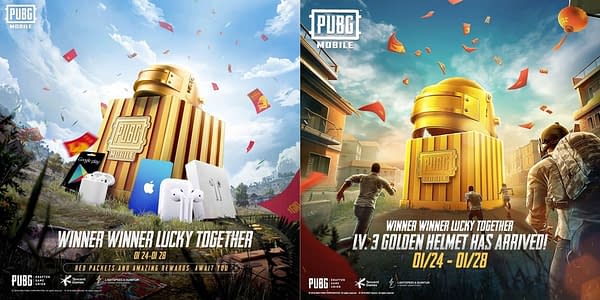 Enjoyed this article? Share it!