Ravensburger Announces WWE Legends Royal Rumble Card Game
World-renowned game designer Ravensburger has announced the launch of the WWE Legends Royal Rumble Card Game. This new game will be available via pre-order on Amazon and will officially release at retail stores across the nation on July 26th of this year.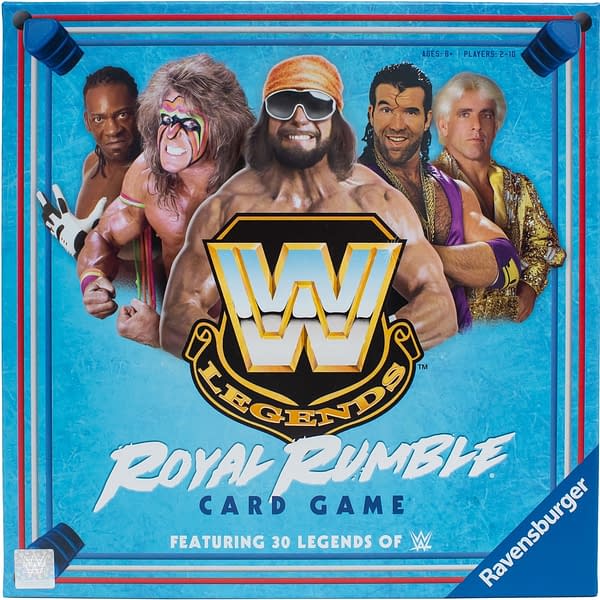 This game aims to recreate the high-octane action of the Royal Rumble wrestling events of the World Wrestling Entertainment Inc. company. With over thirty options to choose from in terms of different wrestlers, from "Macho Man" Randy Savage all the way to Andre the Giant, this game supports a player-base of up to ten players, ages eight and up.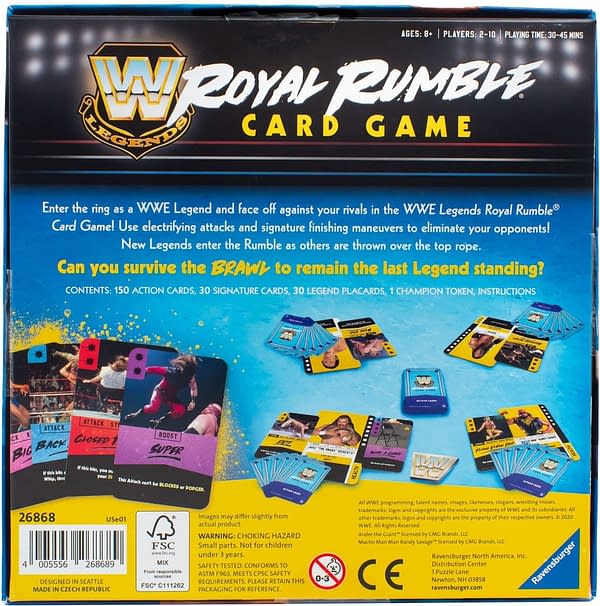 According to Ravensburger's announcement:
Players use hands of Action cards—including attacks, defenses, and signature moves—to deal damage and throw each other over the top rope. Eliminated Legends are then replaced with new ones from the deck. When the Legends run out, the last player standing is the champion!

Thoughtful details bring the Royal Rumble to life, as most Action cards feature scenes of legendary WWE matches. "Cheap tricks" like piledrivers and punches can be stopped by Ref cards. Attacks can be boosted by chairs, ladders and more. A metallic Titleholder token also gets passed between players as they throw Legends over the top rope.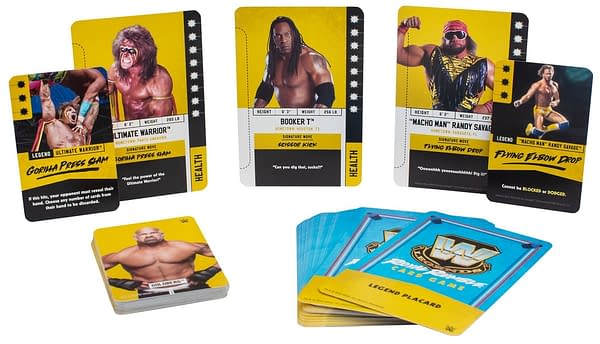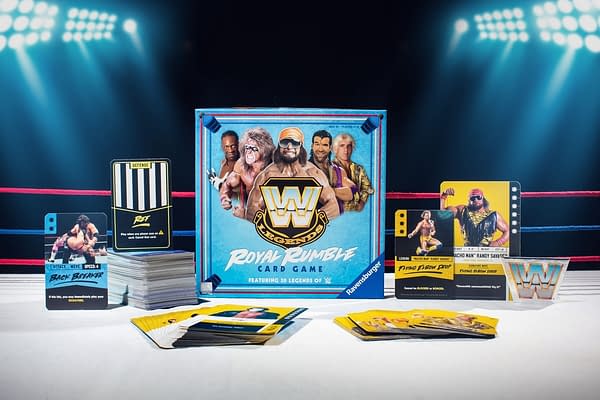 This game includes 30 Legend Placards, 30 Signature Cards, 150 Action Cards, a WWE Legends Token, and a rulebook. Ravensburger's WWE Legends Royal Rumble Card Game will be sold at a manufacturer-suggested retail price of $19.99 on Amazon, at Target, and at other retailer stores. What do you think of the WWE? Are there any wrestlers you especially like, or any you wish could come back? Let us know your opinions in the comments below!