Relive the Glory Days of the MCU with Square Enix's Avengers Game
The Marvel's Avengers game being helmed by Eidos Montreal and Crystal Dynamics was one of the big reveals for Square Enix's E3 showcase.
The game is, if nothing else, a playable version of the MCU's golden years. You know, back in 2012 when everything was nice and no one was dead. It reunites the iconic MCU Avengers team of Captain America, Black Widow, Iron Man, Thor, and Hulk. Sadly, Hawkeye seems to have been left out of this one.
Except, of course, for the bit where the Avengers become seen as villains. And then have to make a heroic comeback when a horrible evil threatens the earth and its time to bring back Earth's Mightiest Heroes.
So, its kind of nothing like the MCU except for the Avengers roster and the character designs.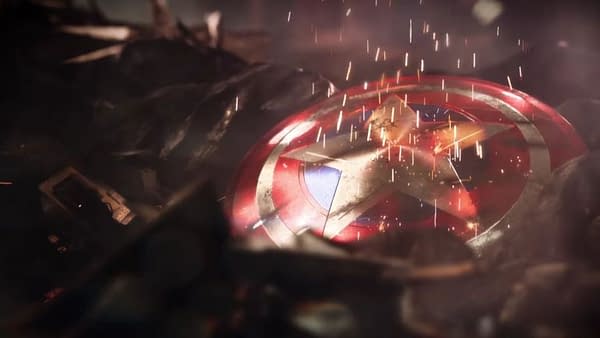 Crystal Dynamics was sure to remind fans that Marvel Avengers is their interpretation of a Marvel universe. So it's not directly linked to the comics, films, or TV shows. The game is basically a narrative of "self-acceptance in the face of adversity" however, the game puts you in control of a god, super soldier, rage monster, super spy, and Tony Stark (because really, that's top billing for Iron Man these days. Not the suit, the guy and the charisma within it. Which says a lot about Robert Downey Jr's iconic performance).
The cast for Marvel's Avengers has a star-studded voice cast that includes Troy Baker and Nolan North. The game takes place over the course of multiple years, and includes online multiplayer as the game will be a live service title. However, all additional maps and Super Heroes will be free for all players.
Additionally, the game will not have any pay to win mechanics. Additionally, Ant Man will be coming to the game in the future.
Marvel Avengers will launch on Xbox One, PS4, PC, and Stadia on May 15, 2020.
You can check out the game's E3 trailer below. Those at the expo this week can check out the exclusive demo for the game at the Square Enix booth. You can check out the E3 trailer below or watch the whole presentation courtesy of GameSpot here.