The PlayStation 5 "Future of Gaming" stream was chock full of interesting new titles, but one that stood out, in particular, was Returnal, a third-person shooter with roguelike elements. It's a very far cry from Housemarque's debut title Resogun, that came with the PlayStation 4, but it looks like something we can't wait to get our hands-on.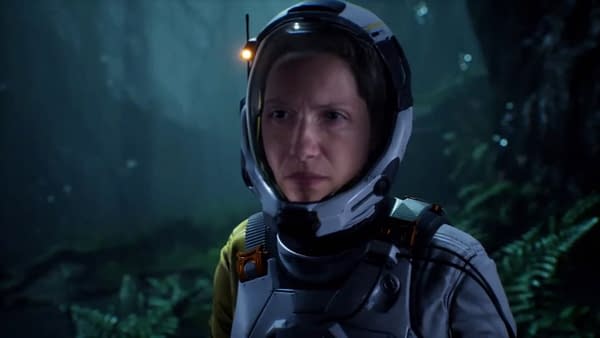 The trailer is a bit confusing, though the yearning to break the cycle and figure out the mystery behind the female protagonist's propensity to die and die again is strong. There's a gloomy mood that permeates the entirety of the trailer, and the astronaut has basically had it. Her narration can be heard over scenes of her being attacked by monsters, having machinery malfunctions, crashing in spaceships, and even being given some sort of supernatural powers.
"The more I stay here, the more I can feel my sanity slip away," the astronaut laments, and while there's only a brief amount of gameplay in the trailer, what is there seems supremely interesting, especially with the planet that continues to change with each death. What kind of alien creatures will you see? Will you ever be able to break the cycle? Hopefully, the game answers these questions and more. There should also be an explanation of the astronaut's past prior to coming to this planet, or at least there will hopefully be.
Sony hasn't given any kind of indication when we can expect to get our hands on Returnal (which you may have noticed by now is a cool play on words), but it's confirmed as a PlayStation 5 title that you'll get to play, well, sometime. It should be interesting to see what Housemarque has done with the title as it's slipped from its arcade roots, however. We'll stay tuned for further details.
Enjoyed this article? Share it!