Dauntless is an Impressive Achievement and a Damn Good Game
[rwp_box_recap id="0"]
Dauntless's rocky launch aside, there's a whole lot of great game for players to sink their teeth into now that it's been fully launched. And the rocky start really just goes to show how difficult a simultaneous cross-play launch across all available platforms can truly be.
Sure, the matchmaking could be faster and the server overload problems can be a mess. However the base gameplay is incredibly solid, and the behemoth variety is enough to keep you from being bored.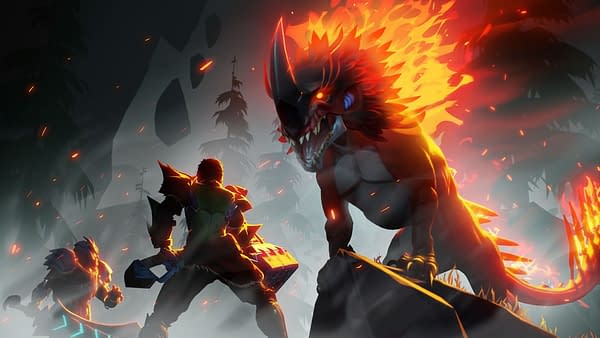 The biggest issue Dauntless has always faced is its relationship to Capcom's Monster Hunter, because Phoenix Labs' free to play game is basically the same formula as Capcom's genre defining title. And its hard to evolve from that premise without going full MMO, which leave Dauntless in the poor position of having to distinguish itself from other games in a very tight genre.
The variety of weapons and the minimalist art style help differentiate Dauntless from other monster hunter clones. After all, few games in the genre also come with guns. The design and variety of the behemoths also help differentiate it.
However, the base gameplay experience is rather similar. You have a hub town, you group up with three other players, and you go murder a giant monster.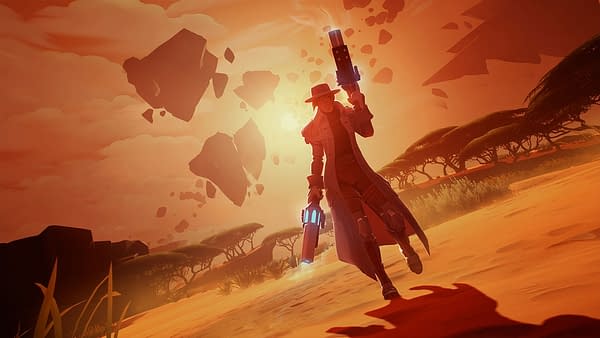 There's very little that's flawed about Dauntless, but it plays almost like a Saturday Night Live sketch – the whole game is just the basic premise. There's no evolution or major twist. The base formula never changes. And that's fine. Plenty of games stick within their lane and don't branch out. However, that also makes them less memorable.
Dauntless is a live service game and Phoenix Labs will be adding more content as the game's life cycle continues. So there is some hope that Dauntless will get it's defining moment.
For now, its an enjoyable free-to-play title that's not bogged down in endless micro-transactions. The gameplay is slick and satisfying, and the various weapon types are all varied enough to give you plenty to work with. But it could be better.