Multiplayer roguelike Risk Of Rain 2 is planning to make its exit from Early Access on PC and consoles later this year. The game first launched in 2019, and ever since its debut, it's been introducing quite a bit of additional features here and there, expanding on the initial foundation until quite an impressive product was formed.
Hopoo Games is expecting to get the game ready by August 2020 for PC players, and then follow it up with a console launch for PS4, Xbox One, and Nintendo Switch owners after that. The studio wanted to ensure first that the game was "truly a complete game experience" overall, all the while "improving and iterating on old features and content that's been left behind." This is one situation where the game's 1.0 release hasn't been affected by COVID-19 like most of the rest of the industry's releases this year. Hopoo Games stated that the studio is in fact "mostly unaffected" by the pandemic.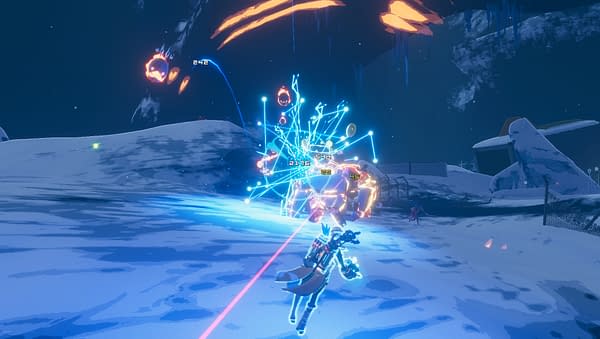 Right now, Hopoo Games is working on a new update for all console versions of Risk Of Rain 2 for the fall. That includes PlayStation 4, Xbox One, and the Switch editions. This console update will come packing all of the new additions to the PC version, like a new stage, boss character, and Artifacts 2.0. Not so well-versed in the world of Risk of Rain? Here's the official description:
"The classic multiplayer roguelike, Risk Of Rain, returns with an extra dimension and more challenging action. Play solo, or team up with up to three friends to fight your way through hordes of monsters, unlock new loot, and find a way to escape the planet."
How do you feel about the game finally leaving Early Access? Be sure to let us know in the comments below, and let the countdown to release officially begin!
Enjoyed this article? Share it!