Sega Teases a New Sonic Racing Game at SXSW 2018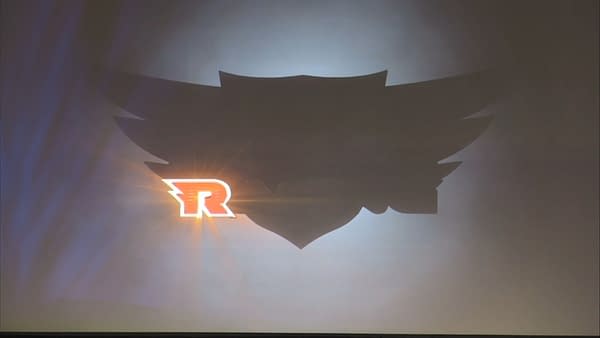 At their Sonic panel at SXSW, SEGA has teased a new Sonic Racing game. Well, we assume it's a Sonic Racing game. All Sega teased was a quick trailer and the above image, which shows a Sonic-style logo with an emphasized R. If you look closely, it does look like the letters following that R do spell out Racing, but the publisher was pretty quiet about the actual facts of the game.
According to GameInformer:
Not much was said beyond that game, except Sonic social media manager Aaron Webber emphasizing the game is not a sequel. This is likely in line with his previous comments that a new Sonic & Sega All-Stars Racing Transformed was not a thing, though a Sonic-focused racing title seems to be close enough that a denial at all seemed unnecessary.

The initial teaser trailer showed car headlights being panned over, so it looks like Sonic is back behind the wheel once again.

While it is not known if Sega is developing this internally or not, a leaked powerpoint from developer Sumo Digital, who made the S&SASRT games, indicated they were working on another kart racing title, which is what lead to these rumors in the first place. It seems likely they are working on this game, as well.
Of course, this is almost certainly a new Sonic racing game based on everything we know so far. It is also certain the game is not a sequel to a pre-existing racing game in the series, but rather a new start.
Sega hasn't announced when we'll get new details for the game, but we'll likely hear more about the game at E3 in just a couple of months.