Sideshow continues there pre-SDCC teases, this time showing us that the Main Man is coming. Adding to their DC Entertainment Sixth-Scale Figures, comes the intergalactic bounty hunter Lobo. We can't tell a lot about the figure in the preview shot, but we can tell that he's based on the original Lobo design and not the New 52, skinny version. Also, he hasn't given up smoking.
I'm glad to see the forearm chain as well. Years ago, before the word 'cosplay', I dressed up as Lobo for a Halloween party. It wasn't a very good costume, but I was going to be authentic when it came to the chain on my arm. So I went to the hardware store (which I worked at) and pulled enough chain to wrap from my wrist to my elbow. Turns out that was 17-feet of chain and was heavy as hell. I think my right arm was an inch longer by the end of the night.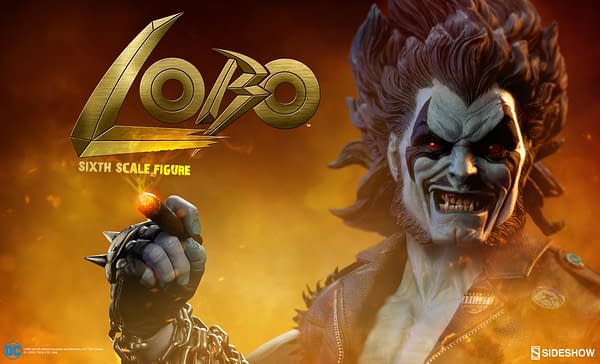 Enjoyed this article? Share it!