SNL Funko Pops are here, and I found the Stefon waiting for me on the shelf the other day. The wave of Pops consists of five Pops total — Stefon, David S. Pumpkins, More Cowbell Guy, and a Dick in a Box two-pack. While I want the whole wave, Stefon was my must-have. Ever since debuting on Weekend Update, Bill Hader and writer John Mulaney have made me laugh harder than anyone else. I was reminded of how much I missed them when Hader hosted SNL this month and the character made a triumphant return.
So needless to say, I was pretty pumped to find this one.
I love the look of the box for this one, with the logo and skyline everywhere. It's also interesting that they gave the show its own Pop series numbering instead of just making them a part of the television series. That would suggest that we are going to get many more of these.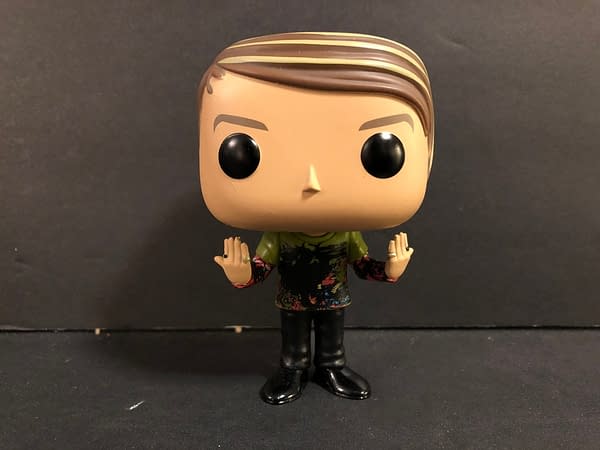 Once he's out of the box you can truly take in all of his glory. There are a few areas where this Pop could have just a horrific paint job, but thankfully it does not. This Pop has everything: the hair, the shirt, the rings on his fingers. This is just a complete home run.
Hopefully I can find the rest of these soon. I may just have to order them online, which is possible to do right here. I also hope we get even more SNL Pops. Wayne's World, the Cheerleaders, Target Lady, any character played by Eddie Murphy. There is so many possibilities that it could end up being one of the greatest sets we will ever get.
Enjoyed this article? Share it!