"Space Channel 5 20th Anniversary Selection" Up For Pre-Order Now From iam8bit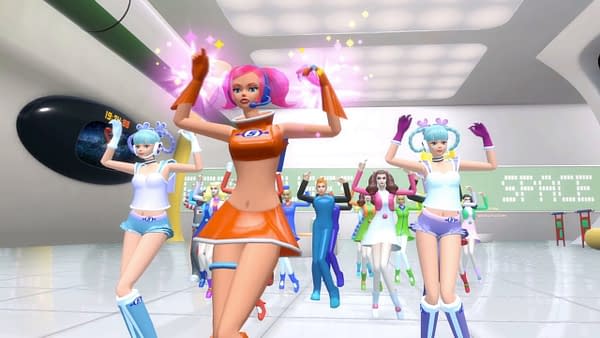 Love the smooth sounds of the Space Channel 5 soundtrack? You're going to want to pick up iam8bit's exclusive import, the Space Channel 5 20th Anniversary GyunGyun Selection album.
For $39.99, you can preorder the album right now by way of iam8bit, which is the official anniversary CD with old tracks from the classic games as well as new songs from the VR game. It even comes with a special booklet with commentary from the developers.
If you're a die-hard fan (like yours truly) you should absolutely get in on this deal, especially since Space Channel 5 rarely gets any newer goods. It's likely going to take a bit to reach you, as many iam8bit products do, but it's well worth investing and grabbing your copy so you can rock out to the smooth sounds of "Mexican Flyer," the de facto Space Channel 5 "theme."
Are you going to be picking up a copy? I got mine. Let me know in the comments below!