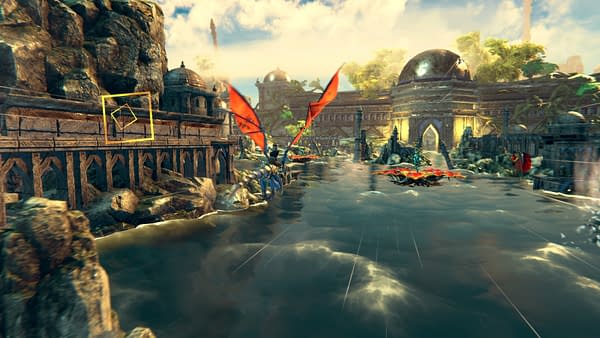 Google just announced five new games making their way to Stadia in the next few months, including two classics that should attract a very specific audience.
You can expect various different titles to hit the service, including Lost Worlds: Beyond the Page, Stacks on Stacks (on Stacks), and Spitlings, all Stadia-first titles to make their debut on the platform.
Lost Worlds: Beyond the Page is a puzzler written by Rhianna Pratchett where players explore the world behind a young girl's diary. Meanwhile, Stacks on Stacks (on Stacks) is a 3D tower builder where you play as a young woman named Rockit who must use a psychic helmet to keep bricks from falling around her world.
Meanwhile, Spitlings is an action arcade game that allows up to four people to play at a time, all controlling a strange creature known as a Spitling.
But the best is yet to come, as Panzer Dragoon: Remake as well as the Serious Sam Collection are both slated to arrive on Stadia soon enough in the coming months. According to Google, we can expect to see them all start hitting during the spring and summer.
If you haven't tried out Stadia yet, this may very well convince you to get a move on. Have you given the service a whirl yet? Be sure to let us know what your take on it is.
Enjoyed this article? Share it!