Studio71 And Joey Graceffa Announce Escape The Night Tabletop Game
YouTube Sensation Joey Graceffa, known for his web series Escape The Night, has teamed up with Studio71 Games to bring us a tabletop game based on that same web series! Themed after the web series, Escape The Night has already launched its Kickstarter campaign today and as of the time of writing is already over two-thirds funded.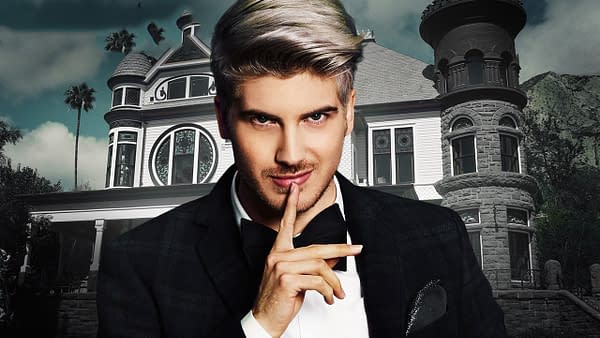 Escape The Night is based on Joey Graceffa's hit YouTube murder-mystery web serial, which is set in the 1920's. The web series and game both feature elements of magical realism and Lovecraftian horror. The YouTube series itself has gotten well over 185 million views and Joey Graceffa himself has over twelve million subscribers on the website, his page on which can be found here. Here's a little more info from their announcement.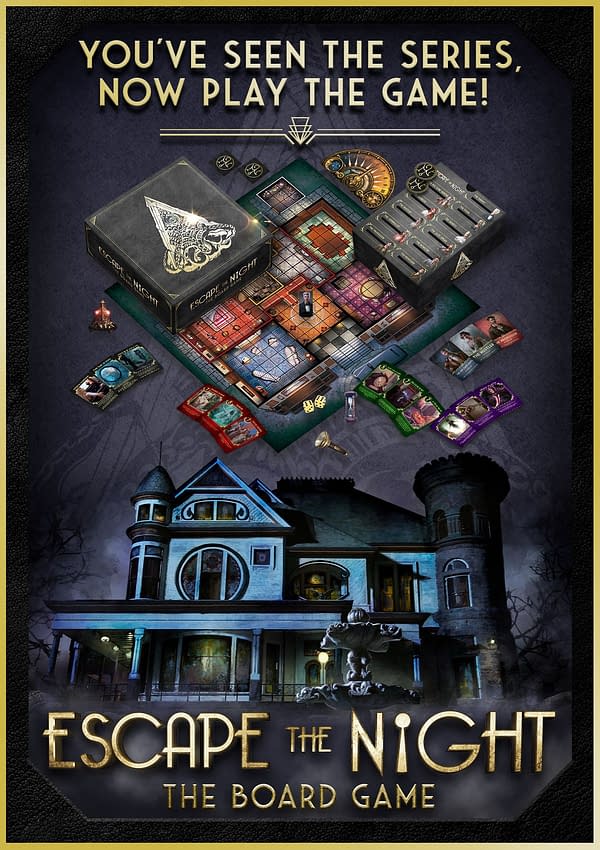 Assemble your friends and travel back in time to play a thrilling adventure that is set within an evil house, where you confront and battle the wicked that lies within. Players will explore the house, room by room, locating the Society Against Evil's markers, fighting formidable monsters, and deciphering clues in order to collect precious relics. Once all markers are cleared, players may claim the artifact. But watch out, as a mysterious man looms the halls trying to stop you from advancing. While sometimes working together, players will also vote at the end of each turn for two players to battle one another in a daunting death challenge. In the final round, an hourglass will be set for the remaining players to take action as fast as they can in order to collect all the remaining artifacts. As time rushes through the hourglass, do you have what it takes to defeat the evil and Escape the Night?
You can watch all episodes of Escape The Night for free on YouTube. The first episode of the first season can be found below. Are you excited for this game? Let us know in the comments below!