Style Savvy Absolutely Bodied the Fashion Video Game Genre
When it comes to games that explore the world of fashion, there simply aren't that many that fans can experiment with and the ones that are have typically been Japanese releases. These types of games are often looked down upon because they're ultimately seen as "casual" or "girl games" and are inherently somehow worth less than other titles that explore different vocations and industries. That couldn't be further from the truth, but the fashion games we have gotten in English are thankfully some of the best we could have hoped for. Style Savvy is the ultimate fashion game, and it should get the recognition it so richly deserves.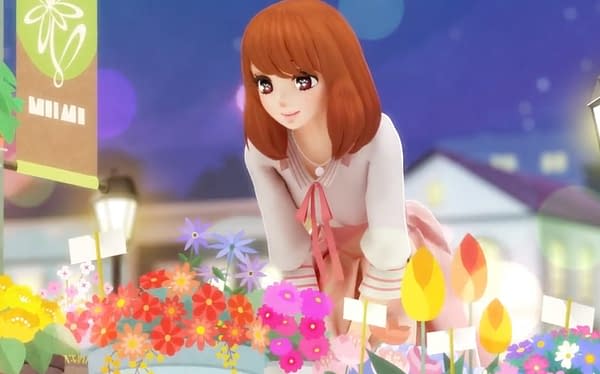 It can be easy to write off a game like Style Savvy as shlock for the close-minded, and it will likely primarily appeal to a female audience, but the original game in the series is a lot of fun. You're in charge of a clothing store, and therefore you manage all elements of the business, including choosing which clothes to stock and getting people into your store to shop.
It's chock-full of outfits, goals, and challenges that work with your sense of style and fashion. RPG elements, time management sim aspects, and fabulous wardrobes come together to create a perfectly serviceable fashion game that will suck you in, no matter your gaming preferences. Gunning for the perfect outfit has never been so ridiculously fun.
It originally debuted on the Nintendo DS in 2009, and it was one title that you needed to play holding the DS sideways as if it were a book, much like Rhythm Heaven. You had to traverse eight different locations to buy new outfits, accessories, change your hair, and purchase items for your shop. As the owner, you were involved in making advertisements as well as getting folks to come into the store by chatting with people you met in-game. It was an enterprising business sim that was not only well-made but a great option or both children and adults interested in the fashion world.
Style Savvy didn't end after the original title. It had three additional sequels, each with its own expansions on the classic formula. An extension of the original Style Savvy (excellent in its own right), Style Savvy: Trendsetters was an even better sequel that builds upon the gripping business management themes of the original game. It's undoubtedly a 3DS title worthy of any player's arsenal, and one I wholeheartedly recommend.
Style Savvy: Fashion Forward and Style Savvy: Styling Star were equally fantastic, all receiving positive reviews by both players and critics alike. However, the last game that released in the series was on the Nintendo 3DS in 2017. It's been three years since we've heard anything about the Style Savvy Series, which is concerning for its future on the Nintendo Switch since Nintendo has ceased development on new 3DS titles.
It's unclear at this point whether the series has a future on the Switch. Still, given the family-oriented ease and accessibility of the system with a massive library that has something for everyone, it seems like the perfect fit. Personally, I can't wait to get my hands on another game that doesn't care how it appears to perceived target audiences. I appreciate titles of all stripes, and I love trying out different outfits and learning business practices to operate a fictional store.
Even if you're not interested in fashion or "girl" games in the least, Style Savvy is glitz, glam, and goodness, all wrapped into a cute package. It's a high-quality title that doesn't deserve to be relegated to "last-gen" status, so open up your heart to games that are outside of the box and give one of these fantastic titles a try. You won't regret it.