Oh, Target. You've struck again with the reveal and the fans of both LEGO and Overwatch couldn't be happier. Yesterday evening, social media lit up after seeing a brand new series of LEGO toys being sold on their website. They've actually been listed for a couple days now and Target has yet to remove the listings, so we're pretty confident at this point that the company is just rolling with the punches now that they're out and already circulating online.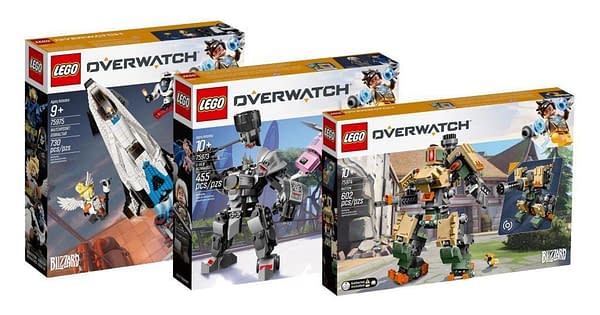 As you can see from the different sets, you get an array of individual figures who are larger and need to be built (Bastion, Reinhardt, D.Va) to sets that are from different levels of the game that have figures included. In fact, you're looking at about half the roster, but it seems to be made up of the more popular characters of the roster. Beyond pricing that ranged between $30-90 depending on what LEGO sets you want to purchase, there's no official release date for any of these. We suspect they'll be Blizzard exclusives on the Overwatch store sometime soon with a date announced at BlizzCon, followed by retail sometime just before the holidays. Unless we're all being played and they won't be released until 2019.
Enjoyed this article? Share it!