We've already seen two teams revealed by SEGA for Team Sonic Racing last year, now we're getting into the villain pool with Team Eggman. Aside from Eggman taking up the primary role of your technique racer, you'll get Metal Sonic as your speedster, and Zavok as your tank racer. The cars look kinda cool for the racing you'll be doing, each one catered to their character to give it a personal touch. It's a shame though that we didn't get any footage of the racers in action. Here's a little more info from the devs as to how each will play as we wait for the game to be released this year.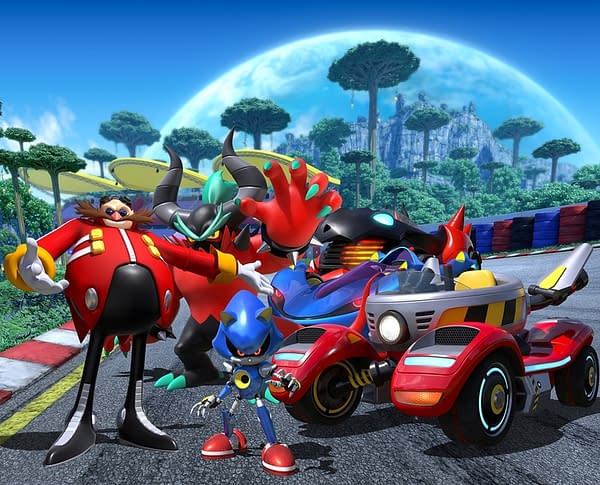 ● Eggman [Technique] – a.k.a. Dr. Ivo Robotnik is the main archenemy of Sonic, with a personal goal of achieving world domination

● Metal Sonic [Speed] – one of Eggman's lethal creations, this cold, violent machine aims to prove that he's the better hedgehog between him and the Blue Blur

● Zavok [Heavy] – the leader of the Deadly Six, a demon-like being that continues to battle Sonic and friends whenever the opportunity arises
Enjoyed this article? Share it!