Terminal Velocity: Boosted Edition Coming to PC This March
Terminal Velocity: Boosted Edition gives whole new life to the classic PC space shooter with new additions and enhancements.
---
Ziggurat Interactive revealed they're releasing Terminal Velocity: Boosted Edition this March, an enhanced version of the 1995 classic. Developed by Terminal Reality, the team has taken the retro PC title and given it a breath of new life with new enhancements, new options, and more, as you can shoot your way through classic maps as a daring pilot in the middle of sci-fi chaos. Enjoy the trailer and info below as the game will be released on March 14th, 2023.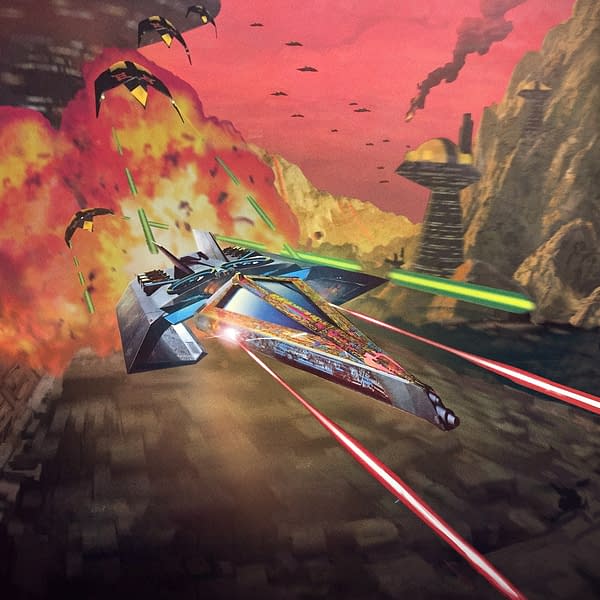 "Unique to most flight simulators, Terminal Velocity: Boosted Edition puts combat at the forefront. With low inertia flight mechanics that allow players to bank, roll, and loop easily across treacherous maps, and a straightforward control layout, they'll be thrust bow-first right into the action. To support them in battle, they'll have access to seven destructive weapons and multiple power-ups to conquer deadly enemy fighters in the air and on the ground. They'll feel the ultimate power of flight as they take to the skies and soar through realistic environments and put their aerial skills to the test as they travel through dozens of tunnels and underground caverns. It's all about action, speed, and destruction! "
Updated for Modern Platforms: Experience the fast-paced action updated for modern platforms. Boosted Edition includes fast-texture mapped 3D flight with full 360-degree movement and 360-degree audio sounds, making for smoother gameplay, upscaled graphics and improved sound!
New Challenges: A first for the franchise, achievements and trophies have been added, which add a slew of new challenges to face and keep players coming back for more!
A Whole Galaxy to Explore: With over 40,000 square miles of terrain and dozens of tunnels, players will battle across nine totally unique planets, each containing three levels of heart-pounding dogfights and perilous obstacles to avoid.
Death From Above: As players soar their way across each world, they'll obtain seven destructive weapons, and look for life-saving (and enemy-crushing) power-ups, to help them engage in vicious air-to-air and air-to-ground combat.