The Analogue Pocket May Be The Coolest Retro Handheld Ever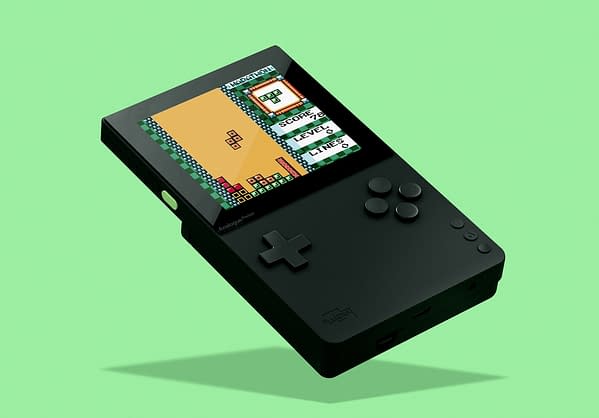 Love handheld gaming? You're going to love the Analogue Pocket, the gaming hardware company's "tribute" to portable gaming.
The same company that brought us gorgeous, Instagram-worthy renditions of systems that can play NES and SNES games is responsible for this bad boy. For $199, you can snap it up in 2020. It'll be able to play Game Boy, Game Boy Color, and Game Boy Advance games right out of the box.
The system will feature a 3.5 inch LD screen, which will come rocking a maxim resolution of 1600 x 1400. Just as an aside, that's ten times more than anything the original Game Boy, plus you get a better screen and more durable, sleeker chassis to boot. The Analogue Pocket will utilize cartridge adapters in the future to play much more than Game Boy titles. It will also utilize adapters that can be used to play additional game types in the future: Neo Geo Pocket Color, Game Gear, and even the Atari Lynx.
Here's what you can expect from the spec list:
Analogue Pocket Specs:
Compatible with Game Boy, Game Boy Color and Game Boy Advance carts (plus other machines via adapters)
3.5″ LTPS LCD Screen with 1600×1440 resolution at 615ppi
Rechargable Lithium ion battery with USB-C charging
Stereo Speakers and a 3.5mm Headphone Output
Mappable buttons
Original-style System Link port.
Analogue Dock Specs:
HDMI output
Bluetooth for wireless cotnrollers
2 USB inputs
Fully compatible with Analogue's DAC for older displays
If it sounds like something you're ready to get your hands on (pun intended), you've gotta be a bit patient. It'll be here sooner than you know it.